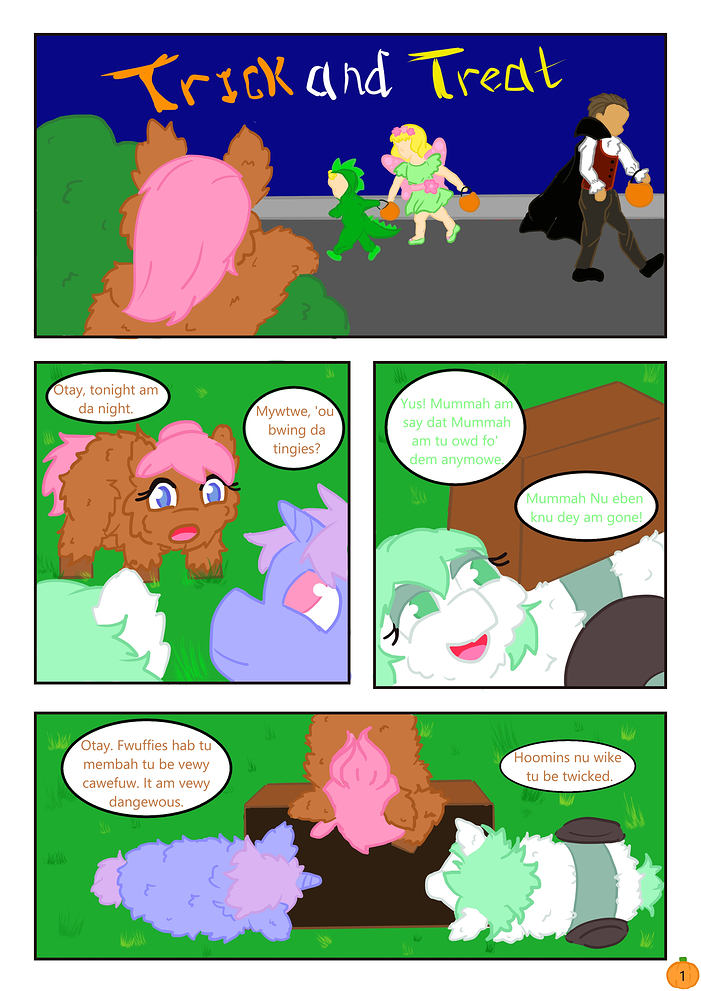 The first page of my Halloween hugbox/weirdbox comic titled Trick and Treat.
Sorry the image is huge, I tried to reduce to size to 72 pixels per inch but the text became so blurry it couldn't be read. If anyone has any idea on how to resize an image to 72 (or close to it, anyways) without losing substantial quality and making so much blur, please let me know, because I've been messing with it for over an hour and getting nowhere. I've tried sharpen masks and sharpen layers, as well as the Nearest Neighbor filter. I'm using Krita.
I'll post a page a day, and if I borrowed your OC, I'll tag you on the page they show up on.
Thanks all, and I hope you enjoy!