Crisp linework. Excellent architectural senses.
Hot DAMN son, that shit clean af!
Damn it worth the design, nicely done

That looks amazing. Holy shit. Well done.
Gotta be honest, at first I thought you had taken a picture of one of those road map carpets for kids. Y'know, these things.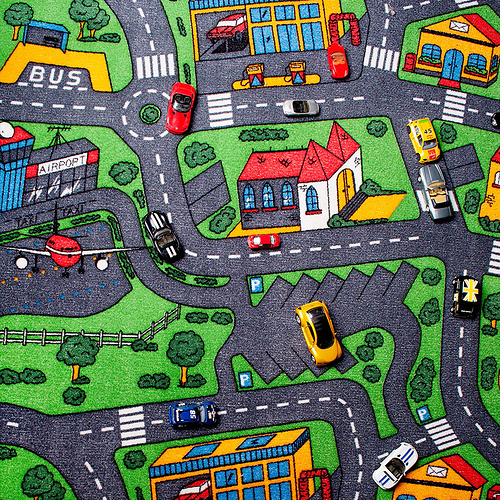 This is a compliment however because those things are awesome and your map looks amazingly official!
hahaha I used to have one of those! ;D There is definitely a resemblance there. The design must have stayed in the back of my head for the last 30 years.
Loving the isometric perspective
Thanks for all the encouragement! You all keep me working hard on this project.
Your game looks so cool I can't wait for it to be released.