One last old upload to round out the day with a little abuse. I don't have many abuse pics left on my HDD since losing the original Ringmaster comics, and those I do were mostly commissions. This one was all me, though. Warheads are serious biz
Originally uploaded June ‎13, ‎2014
Wait, you mean you lost original files right?
yeah, sadly. im not sure what happened to them, and while most are posted elsewhere, there were a few were only uploaded to tumblr and are now lost to the ages
Ah, Warheads. Been a while.
What matters is the new content you'll post.
Damn shame to loose so much art because someone got harassed and bullied by trolls. I always look forward to your work. Keep the stuff coming. I live this fluffballs and the ruskies adventures.
This is moronbox (if you're looking for the right tags)
I used to love those. Wow.
you can still find them, but im not sure if my tolerance has gone up or not, but they dont destroy your mouth like they used to
I'd bet tolerance.
Pity I lost mine for hot stuff.
Everyone around her is screaming in agony.
But the lilac foal doesn't give an enf.
I feel like the mare doesent need to punished.
why should she be punished anyway?
Sour candy is the shit. You know it's good stuff if it makes you look like Renée Zellweger.
Hahaha!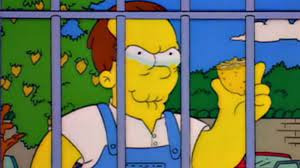 That's not abuse, it's comedy gold