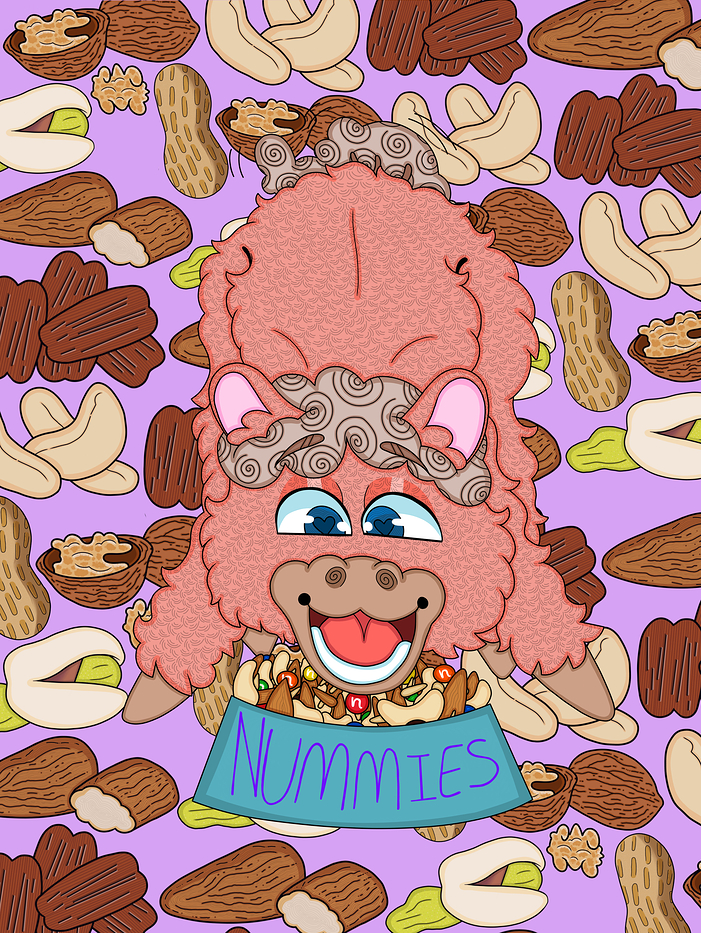 So here it is. The art piece that sent me into a downward spiral. There isnt anything intrinsically wrong with it. I had fun making it! But once i put all the pieces together
At that moment it all became overwhelming. I looked at the time I had spent on the piece (12+ hours) and said: "No one actually cares about my art. Why do I put so much effort in it?" I know why. I strive to improve. To have fun. To try new things.
But for the first time in a long time, I lost hope. Without anything being the real catalyst, I gave up. I set this drawing aside for months. And had NO ideas in my head- fluffy related or otherwise.
Nothing I thought of seemed worth drawing.
Now, I had just finished it finally. Not a whole lot of story. Just my fluffy character I adopted named "Scrote-Face". His owner renamed him "Peach-Fuzz" but he still responds to both names and sometimes forgets his old name was mean. He's just too happy go lucky and naive. His mummah likes going on hikes. And their tradition is to eat trail mix afterwards. I thought it would also be fun to make the background various nuts. Because well…he's Scrote face.
I WOULD LIKE EVERYONE TO NOTICE THAT I TURNED THE M&Ms INTO N&Ns lol