Shes so cute and this trend is hilarious
I feel u lady cheeto
Lady Cheeto is an amazing name.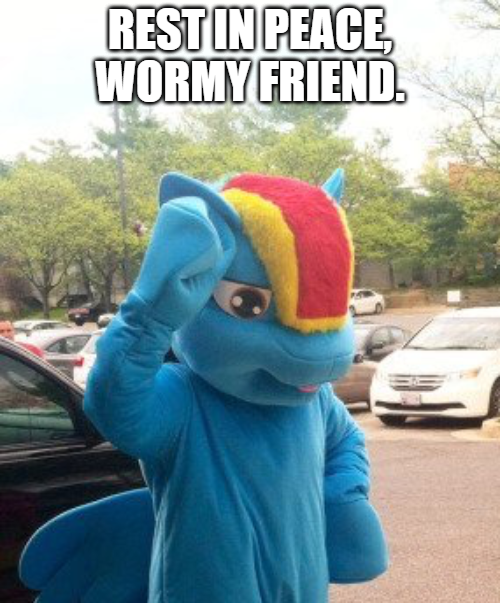 where did you find that image

I googled "mlp soldier salute" and found this image.
You could have saved him.
But you didn't.
oh no
poor thing
she's adorable
Sun nu like wormy friend. A sad case of a fluffy not knowing how the world works. Worm has to go back into the ground or the sun will cook it, along with that over heated ground
AWWWWWWW poor baby fluffy. So sweet, so dumb. Very realistic situation actually heheh
If you cried harder, maybe you could save wormy friend :v
I audibly laughed at this one.