For the last time shitrat you want to be devoured by those "wawa munstas" or you prefer enf enf with the vagabond

He was a spy and was caught by a villain from James Bond
That thing looks like a god damn hippo; just looking like that is a crime!
If it were a hippo, the abuser would be the one in trouble.
Something about this makes me picture fluffies drawn as takes on famous art pieces / similar styles.
. . .~snicker~
I dont know why but I pictured fluffies as the clocks.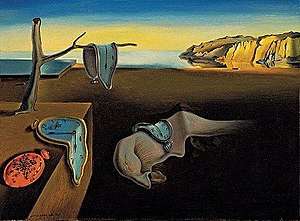 Why is this fluffy getting punished
Does it really matter as long as he gets punished
My guess is because D A T M A W
I'm thinking it's what happens when the mods get tired of folks not putting their name in titles. But you don't have to worry about that since you're smarter than a fluffy

That speck of its tip is hilarious XD
Punished? pfft! he's just bait, barracuda love the little shits. just dunk him half way in and watch him flail and panic, bright colors make him easy to spot , they're like living fishing lures.
being punished for looking terrifying
I say he's a cannibal, ate some foals so now he's getting to see what being eaten alive feels like.
Why sharks and not, say a dog? Sharks are big enough to swallow a Fluffy, much like how an adult Fluffy is big enough to swallow a foal. It's all about getting the right sense of justice,
Plus the water will scare him even more than the sharks so bonus points for that
Got chomp on and swallowed into its belly, that fluffy will slowly disgested and will know true terror how foal feels: dying slowly.
he's not. the owner is teaching him how to swim in his own way, and those fish are not predator
He tried to pronounce Cthulhu?
He invested his owner's money in NFTs.
Because it committed the sin of existence!