More drawings from /trash/. Someone made a post comparing the Yinglets from Out-of-Placers to fluff ponies.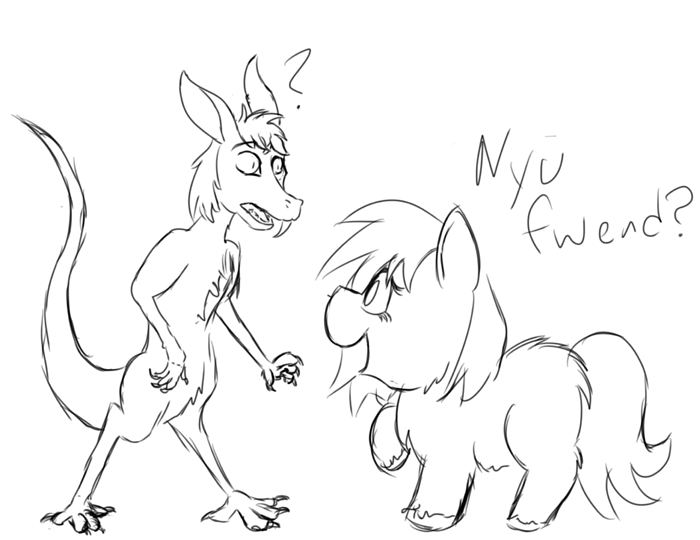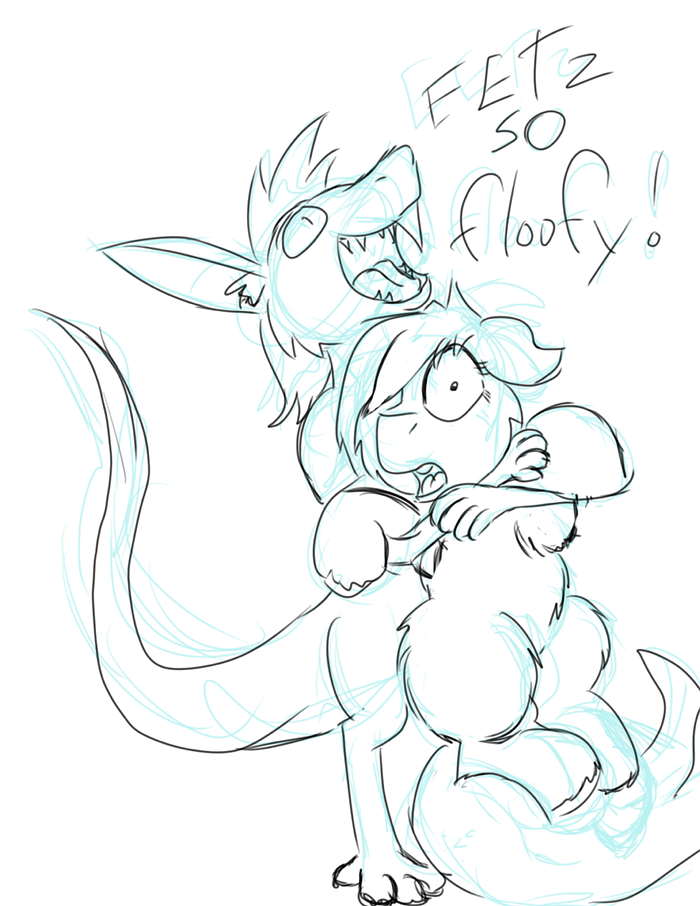 And now it's neck is broken.
that yinglet must be having fun with the fluff.
This picture finally motivated me to read Out Of Placers, and it was much better than I could have hoped for. Thanks for the art and guiding me to a good comic! The scavs and fluffies have a lot in common!