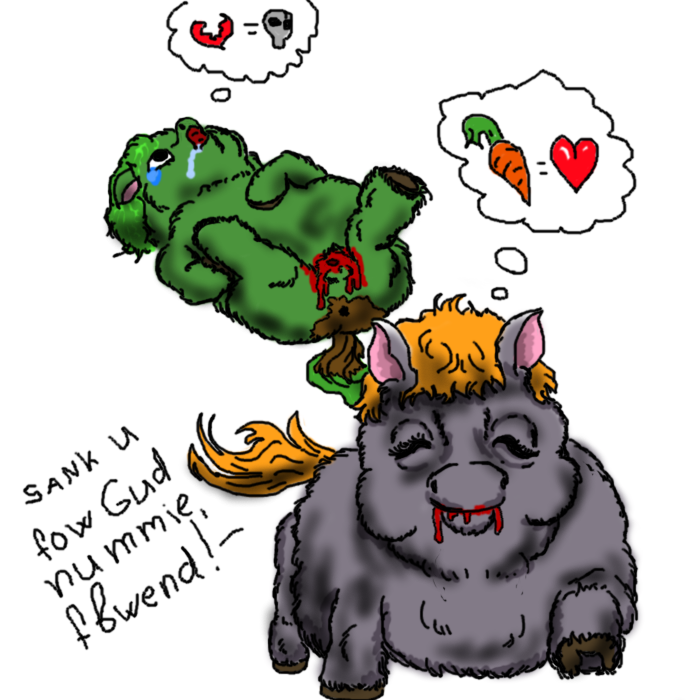 Desperate times, call for desperate mesures.
And then a stallion shows up and mistakes the green one for a mare and sticks his dick in the wound.
We need more derped fluffies.
An actual black widow / bobbit fluffy?

Gray fluffy: Fwuffy wanna see magic twick? Watchie as fwuffy makes nu-nu stick and special wumps disappeaw!
Green fluffy: x_x
Grey fluffy: Ta-da! Yummy. burp
I actually winced when I saw this.
A simple mistake any fluffy could make!

this one is actualy derpy (i forgot to put that in the tags), but i think on a sleepy head regular fluffs can do it too
Well that's literally eat a dick.
Shitty stallion deserved it.
I had a feeling what was about to happen as soon as I clicked, and I instinctively covered up. Hurt me just thinking about it. Ouch.