ignored the warning and takes it home
Why not both ?
Take it home and then blender it in to a paste.
I would either take it home or curb stomp it
I'd question my own morality if I were to snuff a life out so callously.
The duality of man is literally the essence of this fandom.
It's like an RPG with multiple choices.
Good choice vs Evil choice.
Literally "save the baby vs kill the baby" right there.
Do not feed them or take to home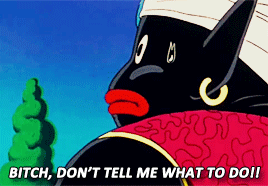 Why ruin a perfectly good blender?
Who says its a good blender ?
Knowing me its a blender specifically for grinding fluffies.
Yeah, you'd need one that can cut through bone. Fluffy bones probably aren't that dense, but neither are, say, chicken bones, and I'm pretty sure putting those in a blender would fuck it up.
I mean, birds have lighter bones than mammals, right? Otherwise they'd be too heavy to fly. I'm certain I read that somewhere.
If this thing can blend an ipad i doubt a fluffy be much of an issue.
And yes birds have hollow bones.
Yeah, but can every blender do that? And bones might be denser than an iPad. Headbutt one of those things, see which breaks first.
Like I said a blender specifically for grinding fluffies.
So its pretty heavy duty.
The question is, how many fluffies do you wanna blend at a time?
Because if you like to take it slow, one by one, a regular size one is fine, but me, I'd go bigger. Like an industrial size blender.
Go slow off course.
One at a time let the other watch as one fluffy is getting pulverized, knowing that will be their fate too.
I think dumping an entire herd into a gigantic blender would be spectacular.