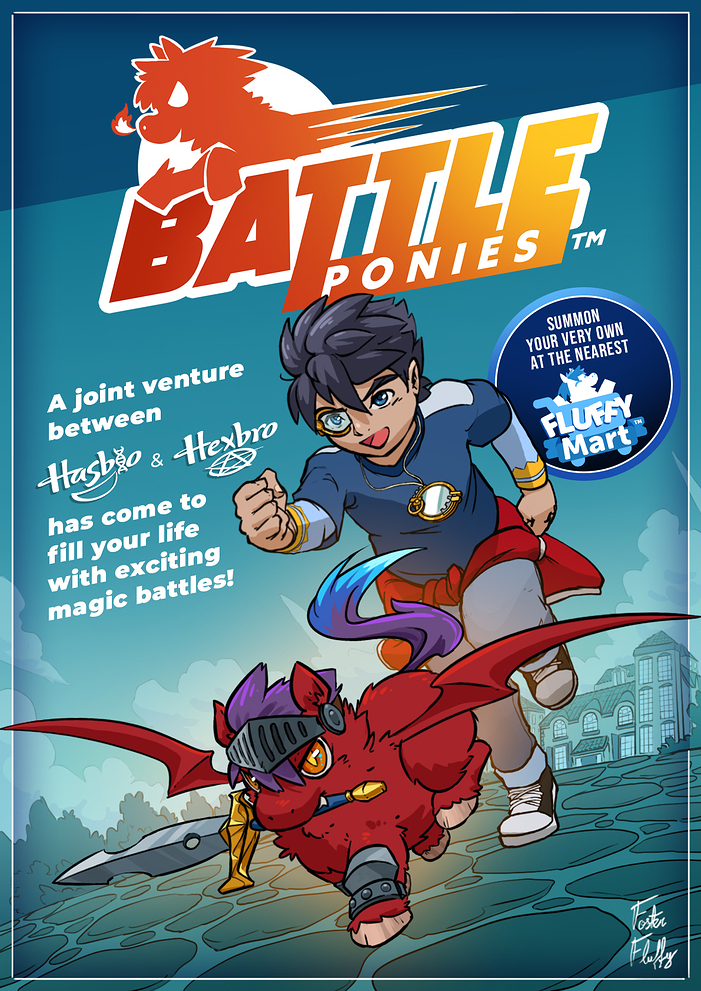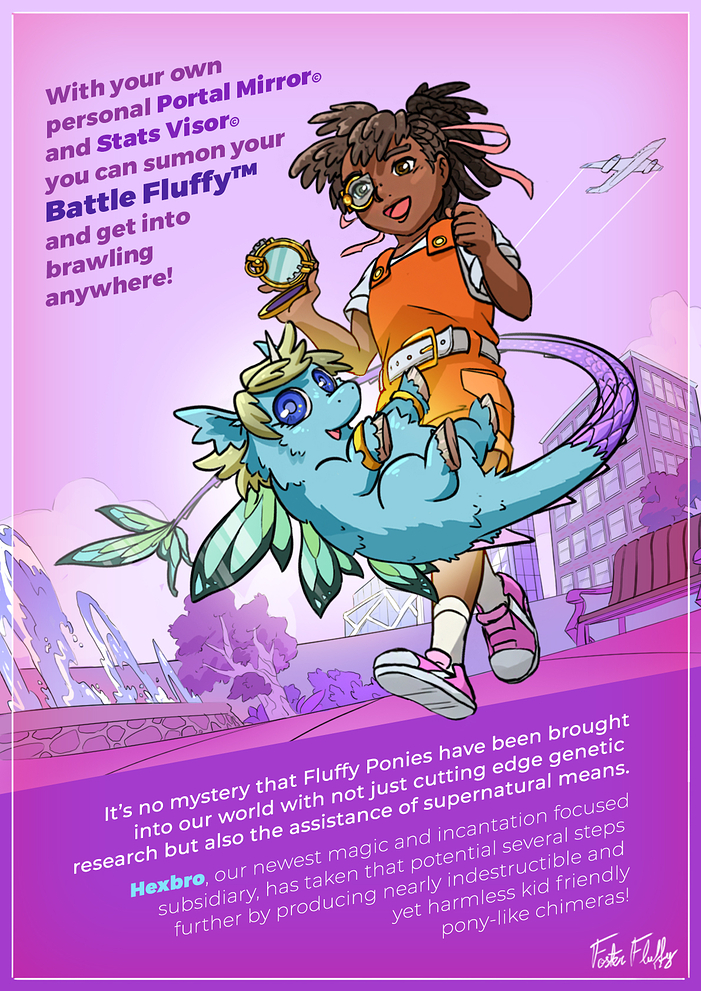 Years after admiting to the public that the creation of fluffies wasn't 100% scientific and indeed required some dangerous magical experimentation (and not finding much backlash aside from a few religious groups), Hasbio has fully branched out into this aspect of industrial chimera-making. With that, the now extremely popular Battle Ponies are here to stay.
While their DNA is infused with strong protection spells that make destroying them, through conventional means, nearly impossible, they are unable to reproduce sexually. Each one of them being individually brough to life in Hexbro's Other Realm™. Additionally, their attacks and spells are 90% purely cosmetic illusion magic and 10% very light elemental magic or low level kinetic energy. So the entire gameplay revolving them is almost entirely numerical, with their HPs and stats being visible through the wearable Stats Visor (sold separately). Do not bring a fire casting Battle Fluffy to your camping trip instead of a lighter if you expect to build a fire, they'll barely warm up the twigs and dry leaves.
Being basically harmless to both kids and other pets, it is safe to let them play with common pet fluffies, but research has pointed out that nearly 40% them find Battle Ponies to be scary abominations. So it's advised to carefully test the waters with your common household fluffy before introducing them to a new "Battwe Fwend".