She drove home with the images of her darling fluffy eating its own shit filling her mind, what was she going to do, the poor thing.
She came through the door as she usually did, before entering the saferoom where Blueberry was getting up from their bed with the enigmatic look that she knew now was deep shame, she asked him "have a good day"
He lied in response "Yus mummah?"
"was there anything that made you sad today baby?
"nu mummah" he lied again.
She decided that it would be easiest if she screencast the video the fluffycam recorded earlier to the TV in the saferoom.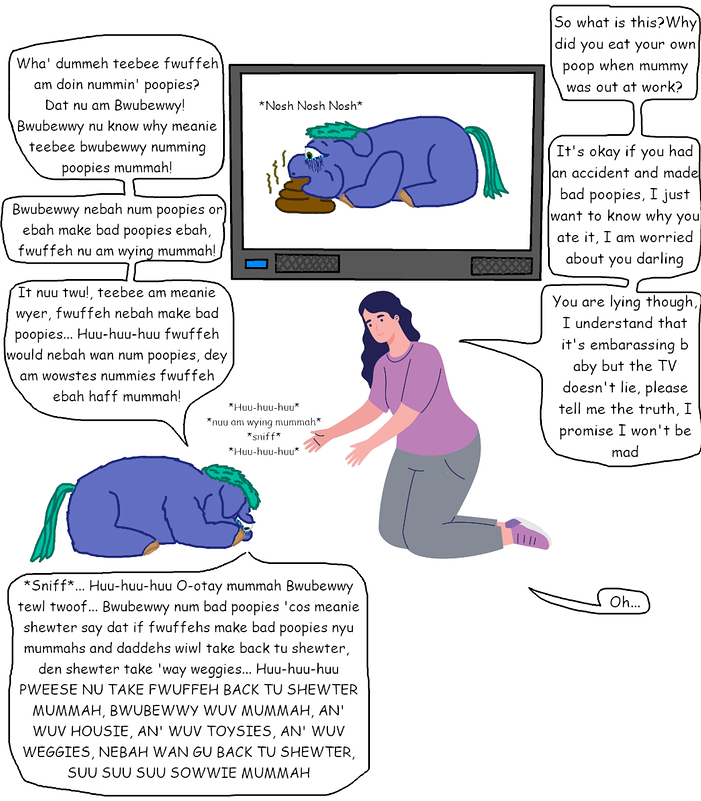 Blueberry discovered (Pastry_Knight) - Fluffy Image Self-Posting - FluffyCommunity (fluffy-community.com)