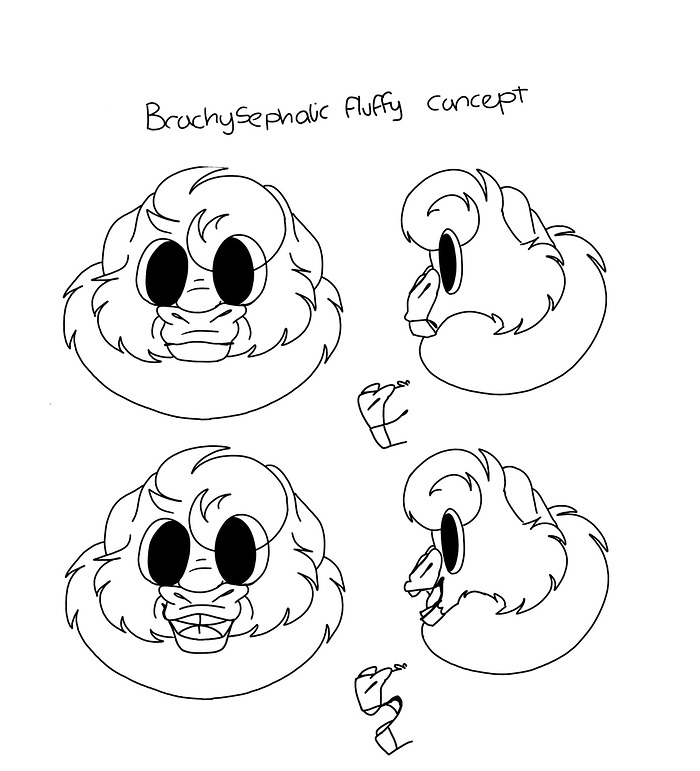 tryna come up with new fluffy variations
EDIT: The design has been adjusted, thanks for the feedback
The front view looks good but the side view looks a bit bat like.
Brachycephalic dogs tend to have an underbite, maybe do the same thing with fluffies?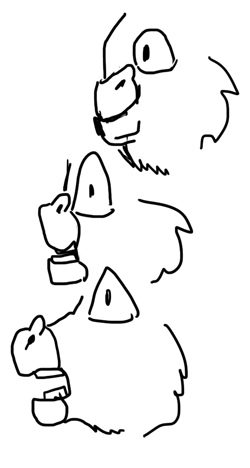 Your fluffies look like they already have a different coloration/distinction for the nose. If you are looking to squash the face just don't draw the bridge of the nose.
(rough sketch as example)
Just when you thought their voices couldn't get more annoying, along comes this little mouth-breather