Previous <3
Next <3
---
You decide you approach the 3rd place stall, the girl looks up at you, seems super surprised that someone actually came to her stall.
"U-Um hi there…! Um… May I help you…?"
She nervously tugs at her sweater sleeves and pushes her glasses up.
"I'm here to adopt a foal, your mare seems very well behaved, I'm sure her foals are the same way."
You smile and look over her stall at a basket, it has a small quilt draped over it.
The lady quickly reaches down and pulls up the basket.
"Oh! Oh o-of course…! U-uh here you go…"
She goes to lift the quilt, then looks back up at you.
"I haven't seen too many customers yet… so thank you."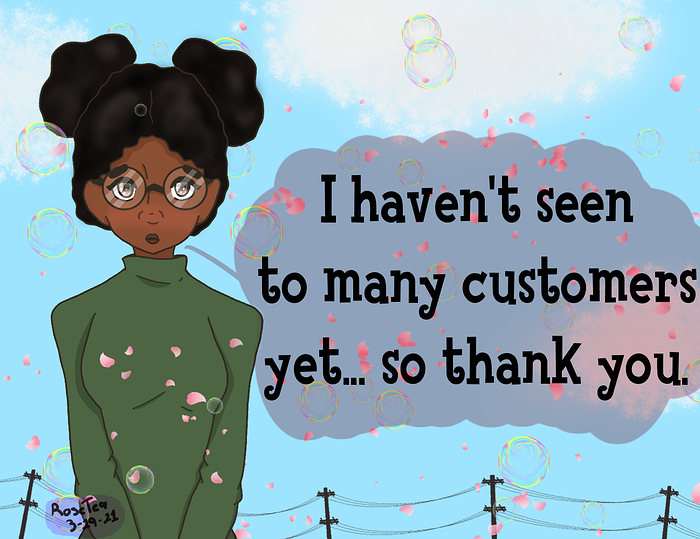 She lifts up the quilt and slides the basket over to you, inside has 5 foals, they seem to be just at the merging phase of chirpy to talkie. They all have number tags on their tails as well.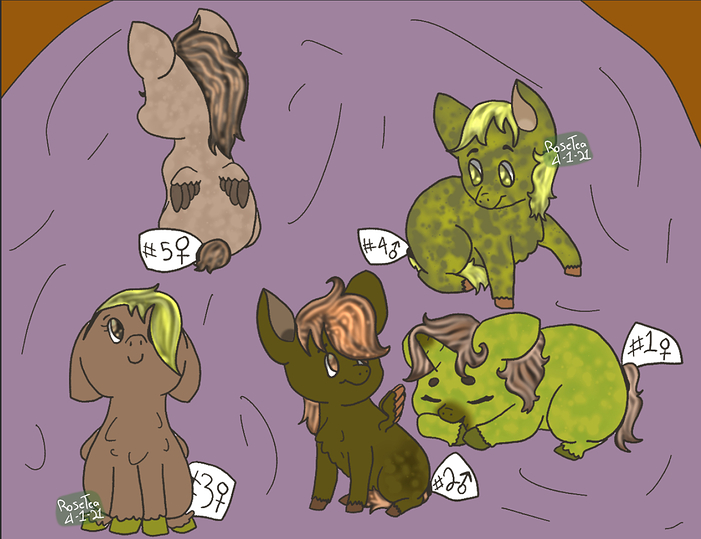 The girl gives a shy smile at you.
"I should probably warn you first… number 5 is 90% blind, and number 1 has refused to wean off the hoof suckling stage. But other than that, they're very well behaved. I… hope this doesn't deter you from picking one."
Here are the foals~! Any of these babies catch your eye? Maybe you'd rather pick from a different stall? It's up to you.