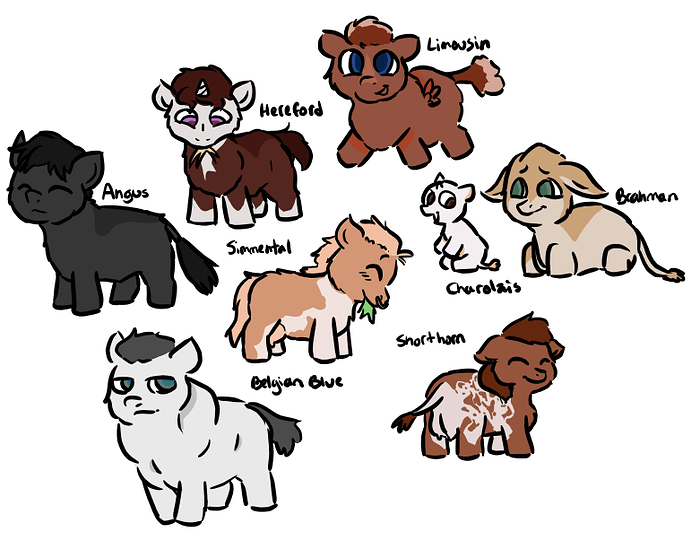 Inspired by Beast's cow subspecies!
The lore is… iffy, to say the least, but these are all "premium meat fluffies". They contain cow DNA, but that doesn't magically give them the colors and patterns of the cows - the patterns in this image are selectively bred for them to look more like the cows they are meant to represent.
(The cow DNA does alter their musculature, tails, ears, etc though - they are certainly more fit for meat production than a standard fluffy.)
These fluffies cost around 200$ apiece, but this varies depending on breed. For example, a Belgian Blue or Brahman fluffy will cost much more than an Angus or Hereford. They're generally professionally bred, not your average street or fluffmart grab.
If you want to adopt these fluffies as characters, they're also up for adoption, though they weren't drawn with that in mind. I'm keeping the Hereford.
(I can provide a bit of personality for them if you want more info)