Hey!
Welp, I decided to make something simple for this theme week; Back to basics
Fluffpile
In a certain place in a not so deep forest there is a group of fluffies that were released near there, somehow they all came together to form a group.
In this small community there are no hierarchical orders, everyone is equal and they are willing to help each other, everyone collects fruits that can be used for consumption. There is respect between everyone and the trust necessary for a very good coexistence.
The night has arrived and an intrinsic and involuntary event happens among these fluffies; A fluffpile, the fluffies stack on each other to make a small mountain, this helps them conserve heat, keep the little ones safe and create security.
The foals and soon mummahs are kept up, safe and secure. The strongest stallions stay down, supporting the others and maintng it warm, they are the mainstay.
Here there is no discrimination to a fluffy a certain color (The poopie babbeh), nor is there some fluffy delegated to the community waste, just a community of safe and happy fluffy who do not harm anyone and are learning to live on their own.
(They may not have learned the concept of evil or maybe this pack has been very lucky and no member has a problem with what it takes to be a fluffy; Give unconditional love and being great companions.)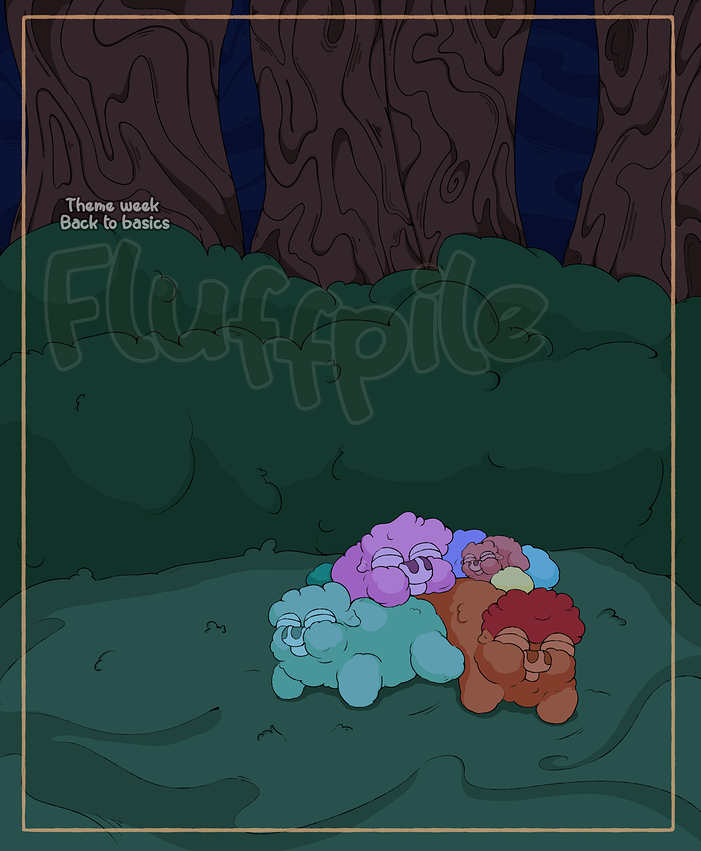 Ye