I don't know what you think about it, but it shouldn't be pleasant to be hugged by a bloated naked skin.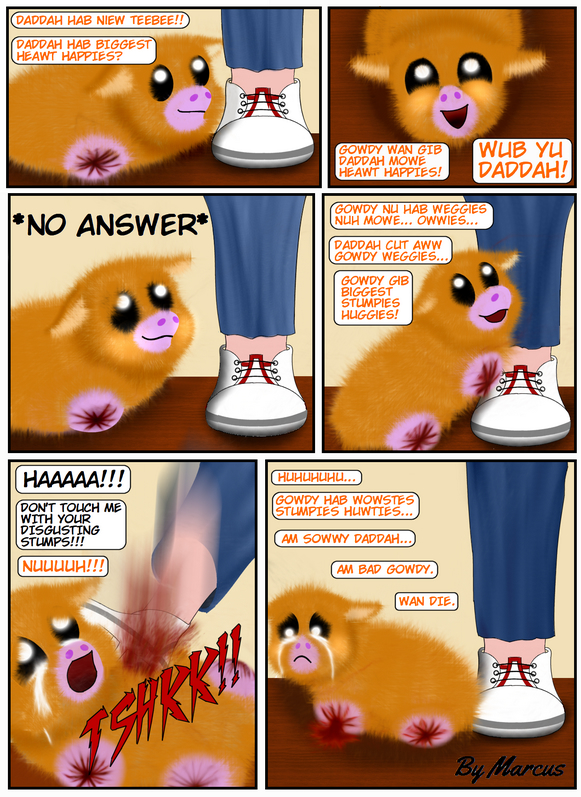 List of the adventures of Goldy the Pillowfluff :
No weggies no huggies
Stumpy huggies
Bad poopies
A walk in the park
By the way, If someone is interested I created a ko-fi page.
As I said, compared to Lilblue story, Goldy suffering will be more psychological than physical. Or, at least, I try to do it this way.