I was laughing so hard while making this, it was hard to drawl. lol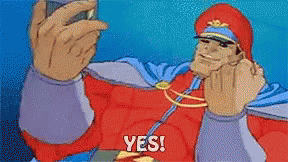 This is the funniest thing I've seen on here. I was hyperventilating laughing. I wanna see more fluffy variants that wan die just from existing
The fuckboxers are evolving
This would be fodder for very unfortunate mixups at the printers.
Lol right? Mom orders a strapless bra and gets one of these by mistake. The twist? If she ends up liking it, and uses it on Dad. LMAO!

Dr. Greg is enough of a gentleman not to hire lesbian porn actresses for such insalubrious testing, very good.
Fuck the fluffy in the ass then fuck the man's ass with the Fluffy
Well that just sounds like ass fucking with extra steps. Unless the Fluffy is basically a glorified, fuzzy screaming condom