A happy ending for one Foal on a Pole.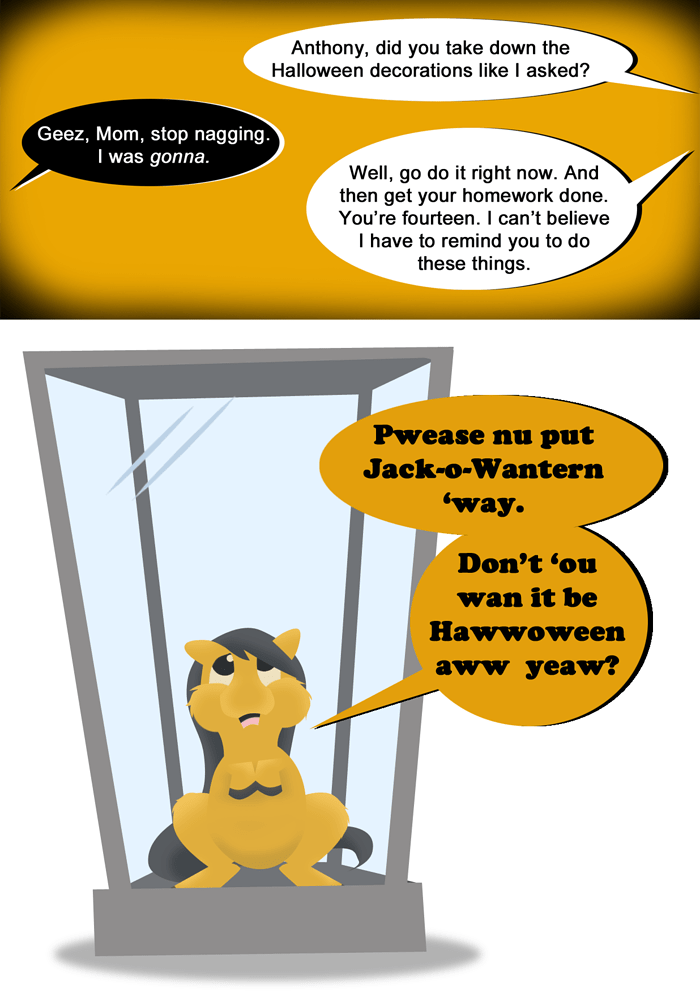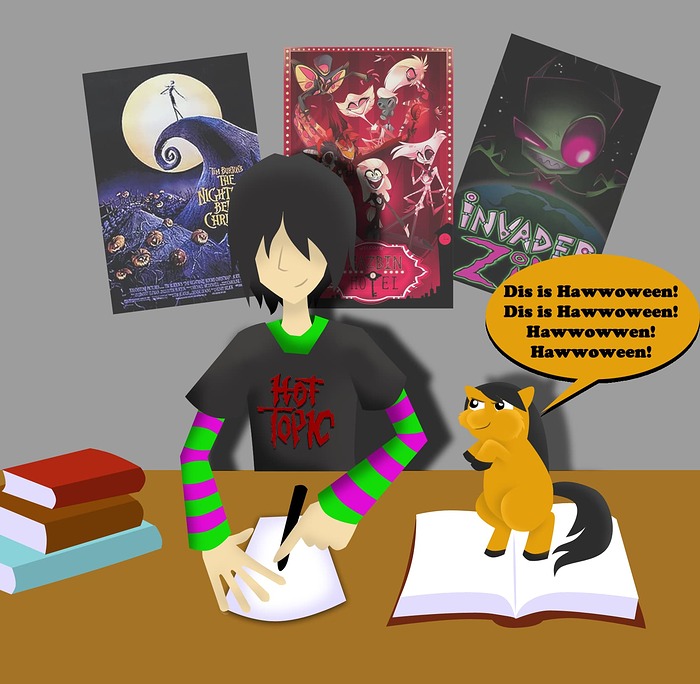 As a hugboxer and a guy who was one of these kids in highschool, I approve whole heartedly.
awwww thats so sweet XD i could see the owner painting his hairtips and the fluffys mane to match XD

GASP! Idea! permisison to draw Jack-o-lantern and Sugarplum (from my foal on a pole story) watching nightmare before christmas?
Adorable


I love it
As if you even need to ask.
Permission not only given, but now you're required to give us this crossover.
I had a chuckle imagining them as star crossed lovers.
Only able to hear eachother in basement storage for 9 months of the year and then to only faintly hear their friends singing in the distance for a month ; only to be returned to eachother and then seperated again after another month.
But that's based on southerns ending where they're in storage boxes next to eachother. xD
*squeee!
too cute for words
Now that is just downright wholesome. Love it.
This really made me want to see some 'great pumpkin' shenanigans.

I feel kinda offended, but it is what it is, a way to sell stuff…
Due to a certain fight in a game, I had that tune stuck on my head for weeks. It was finally going away but now this x'dddd Oh boy, here we go again…
Nice to see a decorative fluffy get an actual family!! <3
Anthony seems to be secretly wanting to horde of Jack Foals on a Pole.
Daw that also would be me. Except I say,"…God damn right I want it to be."
What happens when you shake the lamp
Awww love this

Wouldn't recommend, to be honest. Unless you want to deal with shit-spattered glass.
Your lineless art is soooo good UGH! Art-gasmic to me