Hello again! Weeks ago I drew a short comic about a foal called Ice-cube who was rescue from the freezing streets. Look like isn't fair to punish him when didn't even do something wrong in first place. So, I asked you if I should give him another chance and you said yes. Well, here you have Ice-Cube 2.
Enjoy!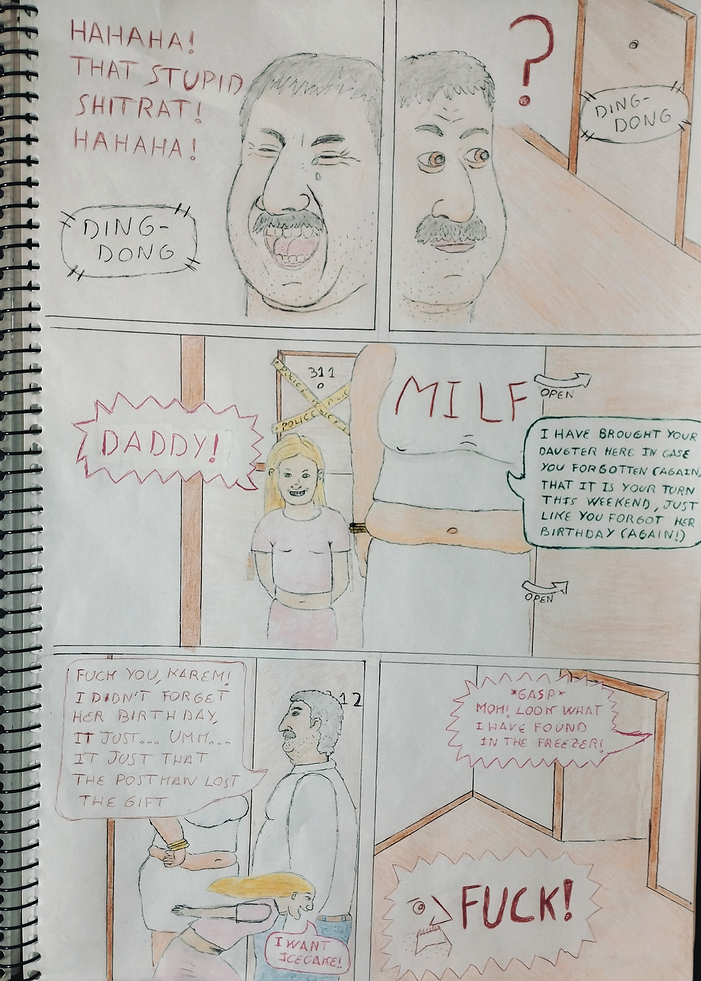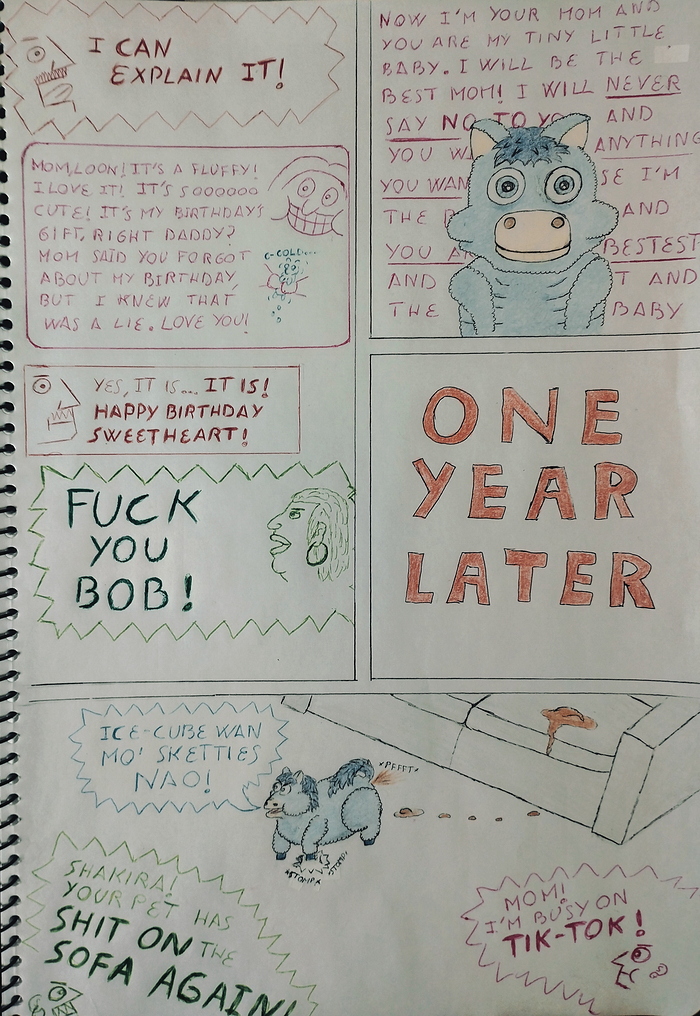 Now that we have seen Ice-Cube grow, what do you think I should do with him?
A) Let him be happy, he's just a little baby
B) Fuck the shit-rat!