Based on OP's description, is the man lying about the fluffy having an illness?
rude, do i look like a fluffy? do i look like im made out of shit? am i a rat?
oh shit, i actually am? well fuck me in the ass
You used the wrong phrasing this week dragon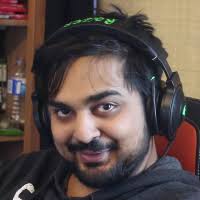 Muta's VMs won't save you now
I already got hacked by te bunbuns
AHHHHHHHHHHHHHHHHHHHHHHHHHHHHHHHHHHHHHHH
wait, i dont have a gender, or an ass.
simple, im now a sea cucumber with teeth. the things you can do with polymorph
Cucumber with theeth you say? Hmmm
hey, the teeth as so you dont do anything stupid.
Imagine the comic showing the owner picking her up and the final line being "Buddafwy can' wait tu see fwends 'gain"
She has ligma… it's terminal
This is adorable. Protecting fluffies from the harsh realities is one of the cornerstones of bittersweet hugbox/sadbox.