English


Español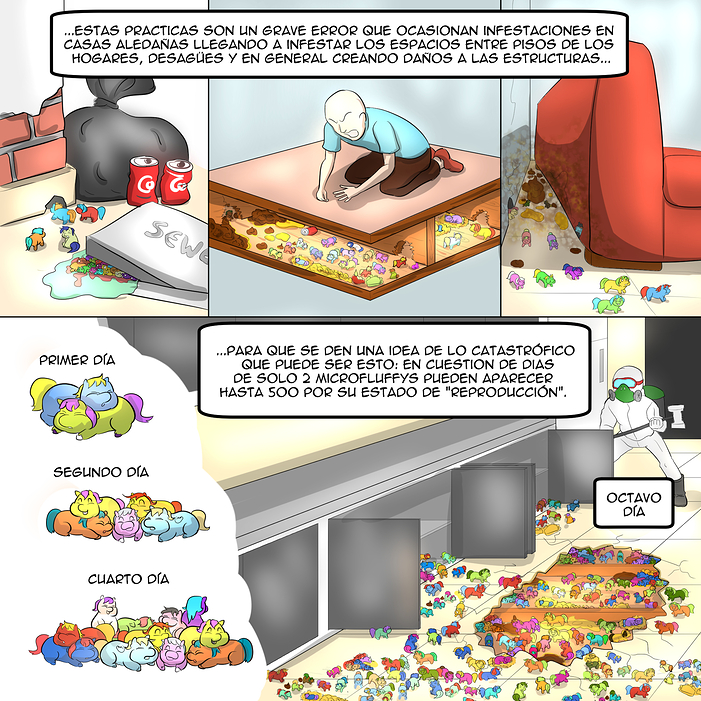 Do you have something in mind? Commissions are always open, just send me a MP contact and prices
Oh shit…thats actually fucking terrifying.
Christ, they must have a pregnancy period of 20 minutes.
Agreed, that is quite terrifying.
Its a frikkin nightmare



Ferals still can be stopped but these…yaiks!..does parsley doesnt affect them if tried?
I'm a big fan of the micro infestation premise.
Deploy the glue traps.
Yesss, I was thinking last week about micros being great as rodent-like infestations. This would be breeding too fast for me, though. I have a different unfinished series about fluffies overpopulating the world.
Imagine black mold but worse.
Imagine thousands of micros merging together into some giant fluffy.
Hmmmmm I guess it be possible but getting them to eat it probably a lot trickier than it looks. Well that and they repopulate so fast that it probably would be easier to make microfluffies infertile. Or just lace the house with poison.
Fluffy spores implanting in your lung tissue.
Unless like scattered foals-be-gone and parsley laced foods and if that still didnt its fumigation or burn em to the ground.
I would try developing a chemical that gives birth defects to micro Fluffies. Yea not the best idea but it sure as hell will slowy destroy them.
Yep, regular fluffies are bad enough, this shows how worst micros are. It's kinda terrifying how it only takes 8 days for these vermin to take over a building.
Maybe a concentrated apiole and tastless new chemical that can mixed with bait for those critters.
Since these are small vermints the chemical would straight away damaged their uterus and inside of mares. Added it effects the male too making their sperm dead

Whats worst… luxury hotels, apartments causes panic and shit (literally) and lost or revenues.
This is slowly becoming head canon. Hold on maaaan, I don't gots any commission money atm.
Lol* no worry these are just discussion artists and writers can adapt it

Yeah, all that stomping and noise would easily scare these mentally deficient rats, and the shit quickly piles up.