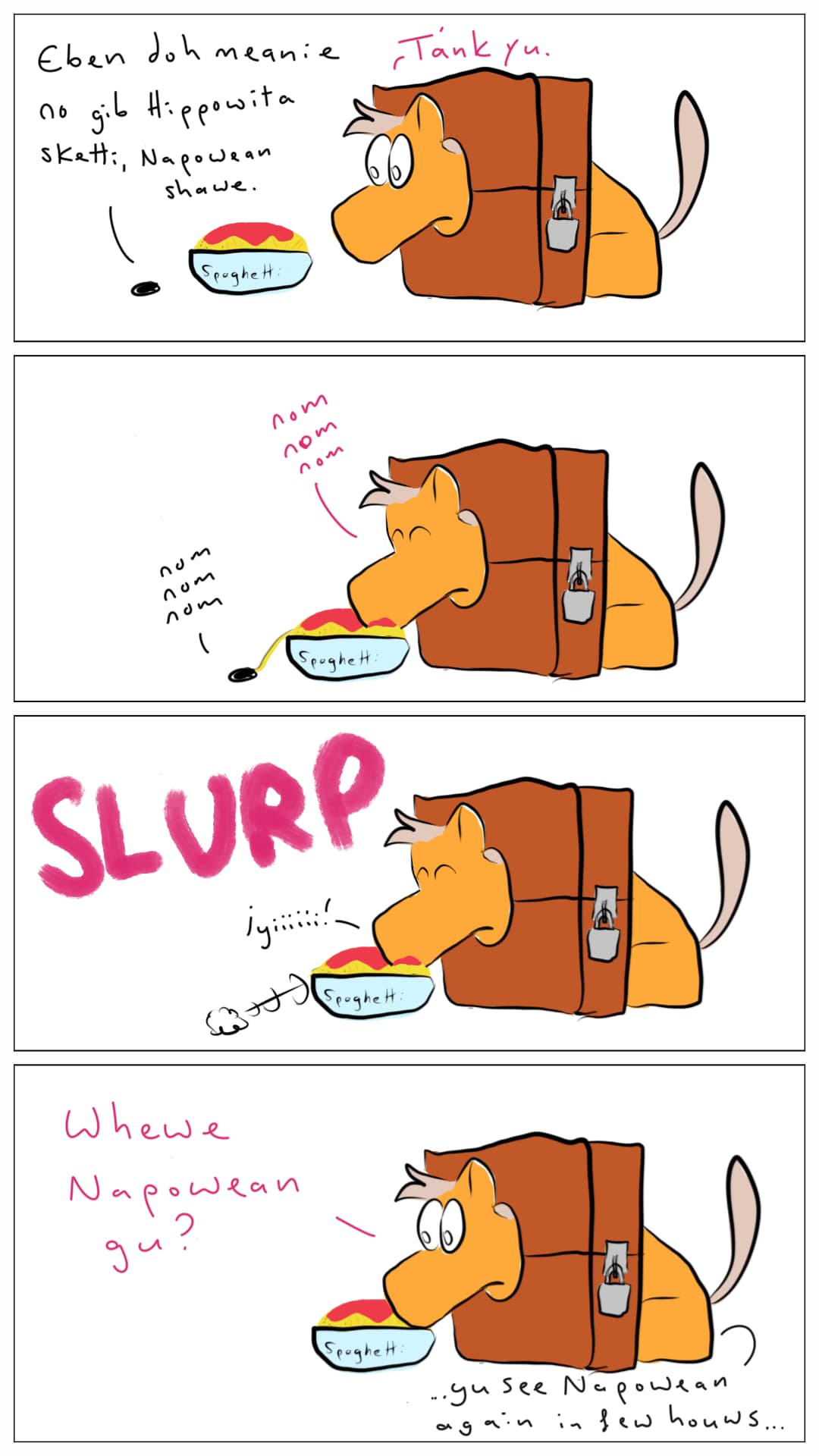 Thank you to @infraredturbine and his amazing Sketti Experiment!
Its like Lady and the Tramp gone wrong!

<— currently laughing at how stupid this one is
Hahahaha! Poor Napoleon, I shouldn't laugh. But hahaha.
On the other hand, it would make one hell of an amusement park ride! Assuming it was Action Park, of course. (Google action park if you aren't familiar with it.)
Heh… its not the first time he's been eaten either

Sloorrp then sppprtttt! after… seriously Nap should take a bath first
IIluminaughtII and Defunctland did amazing videos on Action Park! It fascinates me how many people got injured there and still went back afterwards!
I'm puzzled to how the heck that place wasn't shut down after the first incident. 0_o