Well, not a good ending for this one… Maybe ? xD
---
Commissioned by @hedgehog for Selfish Choices 7 !
---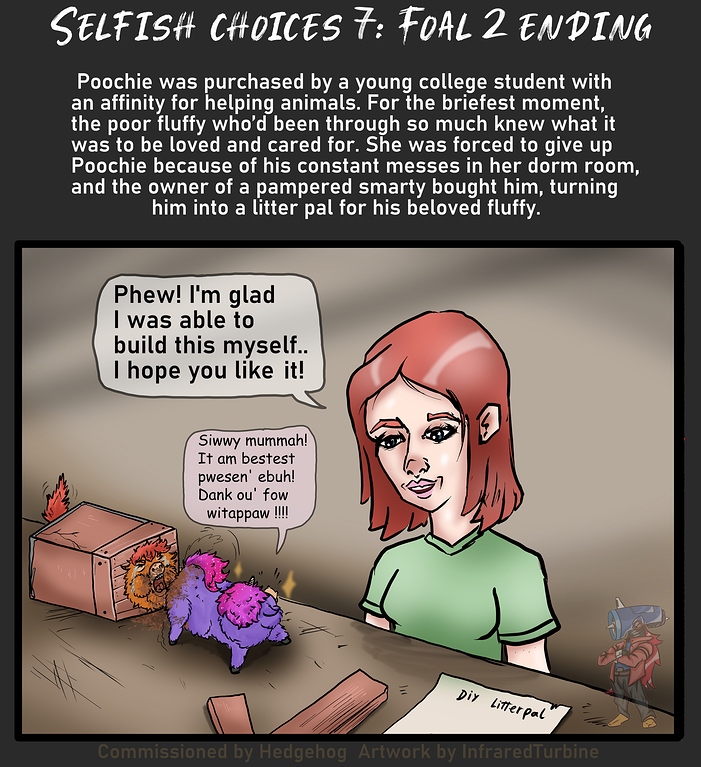 ---
Yes, the girl is a little bit… weird ? I'm trying to learn how to draw different faces, and though maybe it was cool to draw it like that…
---
For commissions, illustrations and so on, feel free to pm me!