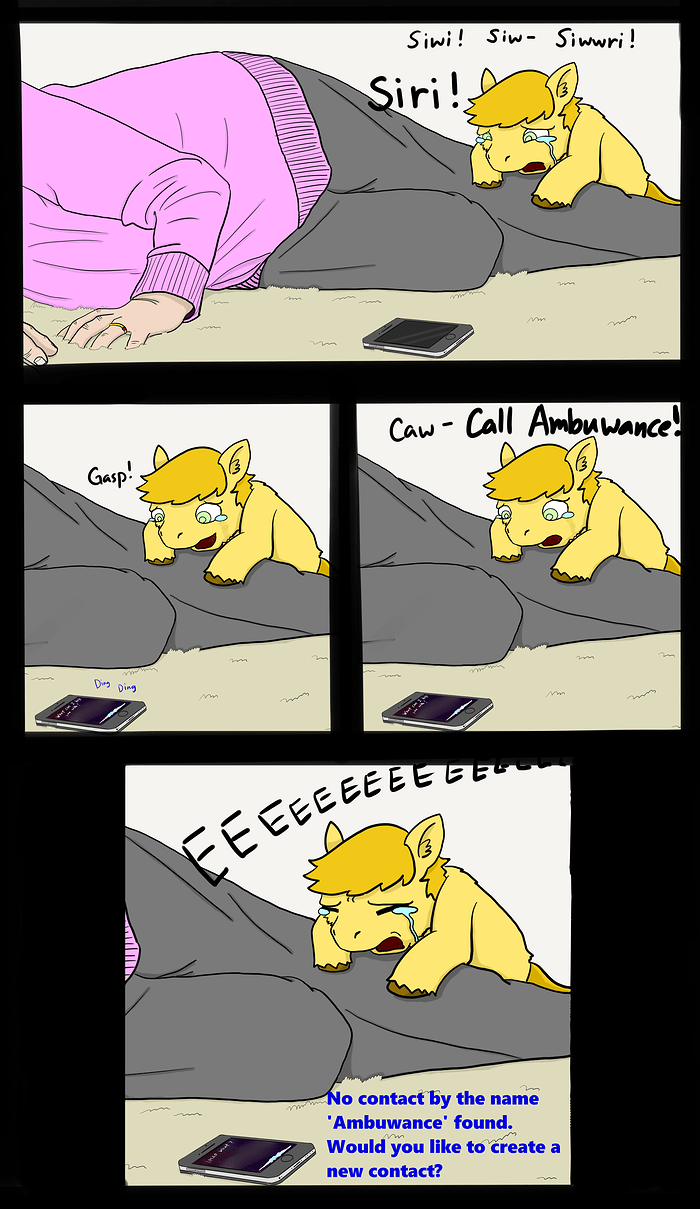 thanks to @Foxhoarder for the idea


and if you want the full story go check out @Virgil 's post: All the Modern Inconveniences
Oh lord this broke my heart
You know I bet at some point there would actually be a fluff-speak tolerant phone. Imagine the marketing opportunities.
Sorry fluffy, looks like you're gonna have to just eat your owner's remains until you get rescued. If you get rescued.
that really feels like sad luck
There's an idea for a follow-up story. (one that's far less sad)
legitimate laugh out loud.
Holy eff! This is incredible. Plus there's the benefit that this little guy will be slowly starving in an empty house while its owner slowly decays. Gross all around, but great suffering.
the market is probably there for it, especially for elderly fluffy owners
Well, its a good thing that Virgil wrote a hopeful ending to the original story then!
"Okay, I've contacted local emergency response and an ambulance has been dispatched to your location."
I just want to say, I misread that as "Holy enf!". That's a little concerning, but funny as hell
Virgil!!! Shakes impotent fists at sky
now yo got me wondering if there are service animals who are fluffys.