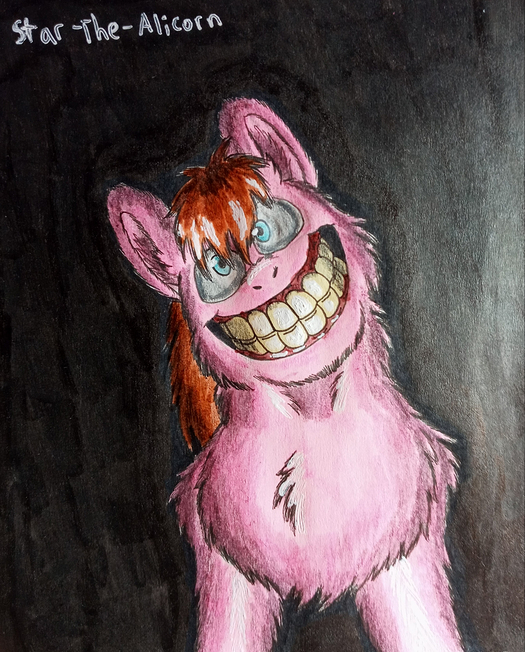 This is Spindle, from an older story of mine called "Spindle's Spirit"! Here's the story.
Alright, lets play some god damn Xbox !
those are some CHOMPERS







!!! Glad you like em! Emphasizing the TEEF is one of my favorite parts of making scary shit.
Those teeth are unnervingly human-like, only not quite. Gives a kind of uncanny valley effect overall.