Oh boy I'm excited

A fluffy laughing? Also, nice cartoon effects.
so is the fluffy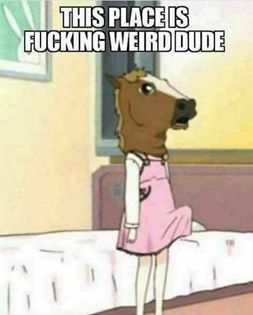 Lol… This gonna get real interesting!! Can't wait to see if this is an epic fail, or a epic success!!
I don't know why, but seeing fluffies inability to perform basic tasks, such as climbing a ladder, always brings me satisfaction. That tail wiggle is just a cherry on top

nope, not helping him. Not surprised, but I am pleased.
I love this comic so far! The tail wag and the laughing fluffy…