Ketchup on sushi?! You heathen savage!
Cause of death: Sorry Hoofies.
Motive: Ketchup on sushi.
Verdict: Not Guilty
No jury in the world would find him guilty.
Ahh, the perfect amount of wasabi!



Is ketchup just his name for Wasabi paste? ~Chuckle~
Who the fuck puts ketchup on sushi?!
Reminds me that one time someone asked for mustard for sushi and ate using forks :'v
ah wasabi… so painful but so good
Ketchup on sushi…BURN IT BURN THE HEATHEN-OPENS A INCERERATOR
Unpopular opinion: I like to eat the ginger with the sushi.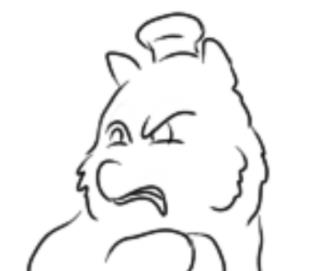 The disgust. xD
Even I know that ketchup does not belong anywhere near sushi. I have however committed what is probably considered heresy enough to warrant public flogging by dissolving wasabi paste in soy sauce and then dip the sushi in it.

>Ainsley