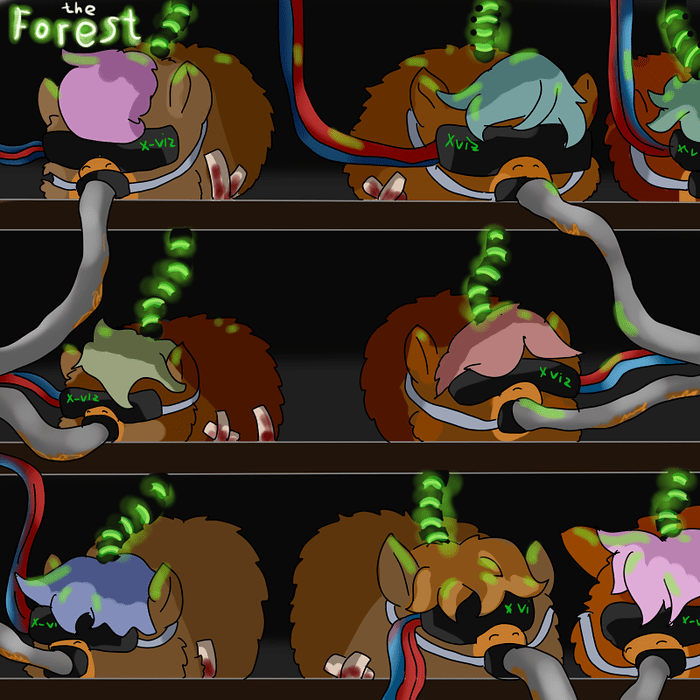 for
@Gardel
This looks interesting.
Sees the title
Oh those poor bastards.
Kickass!! This really captures The Forest!
context needed. what is the forest.
Unfortunately no one can be told what the forest is, you have to see it for yourself.
Think I read the related story, the fluffies are in bliss because they are now pretty colours and in fluffy heaven (meadows everywhere and sketti bushes, no predators), they notice strange things like clipping into the environment but don't think anything of it. One of them gets pulled out of the simulation and it turns out to be a methane farm, and the simulation is extremely basic by human standards. The pulled fluffy begs to go back but the humans don't want the idea that the virtual world isn't real to spread to the others, so it is culled.
That seems awfully extravagant for storing fluffies.
Guess I have to post the story now
This is a pretty great image, but that title makes it.