so i already posted this on reddit, but not here, so here!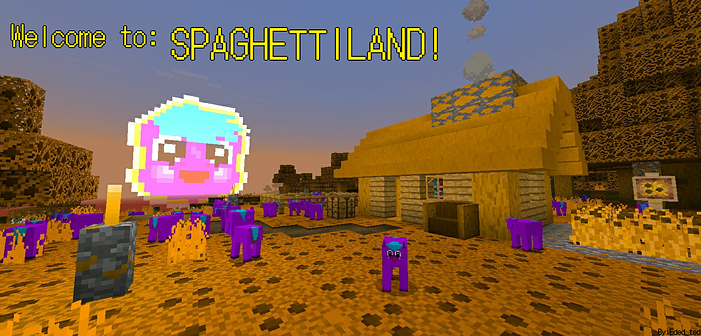 the Spaghettiland Minecraft add-on version 0.1!
how to get:
(bedrock)
go to the "mcpedl" website (you can just google it)
(login may be required)

search "spaghetti", and it should show up. (you can also try the full "spaghettiland")

ones you have found the mod, click on it.

then, just download the file! (there are two files, but i think they are the same)

now you have it! enjoy!
(also, this may not work for some people for unknown reasons, so have these! :
hay bale side: (spaghetti bale side)



oak log: (spaghettitree log)


wheat: (spaghetti)


cow: (fluffy)


grass top: (ground spaghetti top)


hay bale top: (spaghetti bale top)


grass side: (ground spaghetti side)


dirt: (ground spaghetti)


oak leaves: (spaghetti leaves)


also, here are only about 5 % of all the textures because i can post only so many (max 10 pics)
and if you know a way i could get this mod to you easier, PLEASEEE LET ME KNOWWWWW!!!)