They've gotten smarter but that is relative measure.
I gotta say, I am intrigued. On one hand, these guys are monsters, after what they did to the two poor domestics. On the other hand, it's rare to see a depiction of fluffies as more than bumbling idiots whose learning curve is as flat as an ironing board. Whether out of experience, bravado, disease or hallucinogenic drugs, I think this really should be explored more, as it makes them a lot more fleshed out than "fluffy drowns in puddle". Now I really want to see how this pans out. Very good work and amazing drawing skills as usual.
so they're organized but still damn stupid, well, at least we know they're not that good.
I'm intrigued for what awaits in the barn and is the root of all this.
Love the last panel where we get a sense of scale for the drone. Also those teeny tiny motion lines behind it <3
This magical bit of hillbilly engineering could be used to solve the problem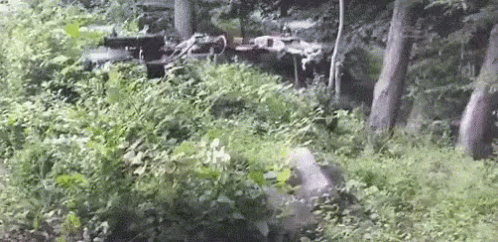 Are these the fluffies that got attacked by those dark things in the story where fluffies don't go out at night?
Nope this is a different story.
Yep, still, fluffies, as we saw with the smarty leaders, still a cowardly piece of shit, and as we see still stupid in some respects. It's a scary thought that they will learn more stuff with each fight that they survive.
Damn if only that farmer had a quad maxim .50cal mount.
Barn's full of gas for the tractor.
Dude, as the farmer says, he's sure the insurances company won't cover the damages to his property if he decides to say f-it and goes Rambo with his shotgun.
Fluffies aren't even considered animals
The geneva convention doesn't even apply to animals
He could just gas the fluffies, with how fragile they are im pretty sure a bit of smog from Beijing will do the trick
There's always the nuclear option, throw a Canadian goose in the barn.
Pathetic as they are, their tactics are pretty good for what fluffies are capable of. I'm guessing they've survived at least a few generations in the wild and developed more survival smarts than the average feral runaways.
It just hit me. All the dude had to do was start his tractor.
He havent put gasoline for a while sadly