Been feeling vaguely bad for a lot of today which finally made me want to draw bloody stuff to vent. And I haven't drawn too much fluffy stuff as of late, so … The Toy Castle death stuff!
First up, a what-if from chapter 8 of the novelization for if Snowcone died trying to fight the crazed cannibal fluffy.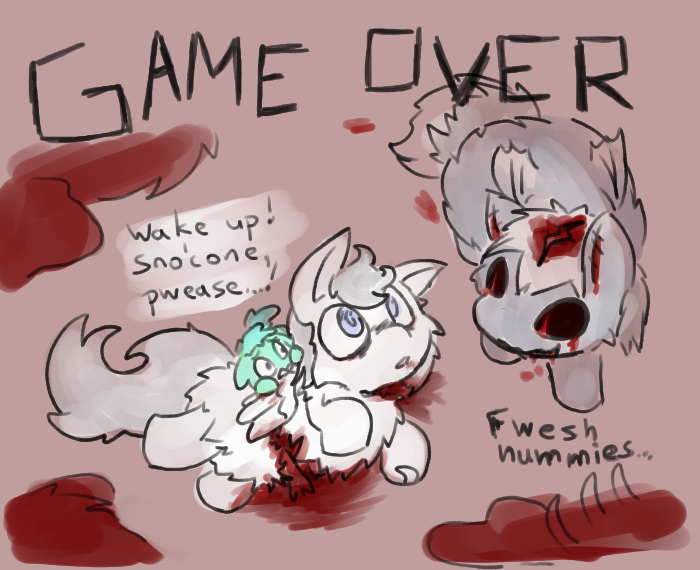 Sorry Mint, but she can't help you any more.
Second, a doodle of the canon opening to chapter 9: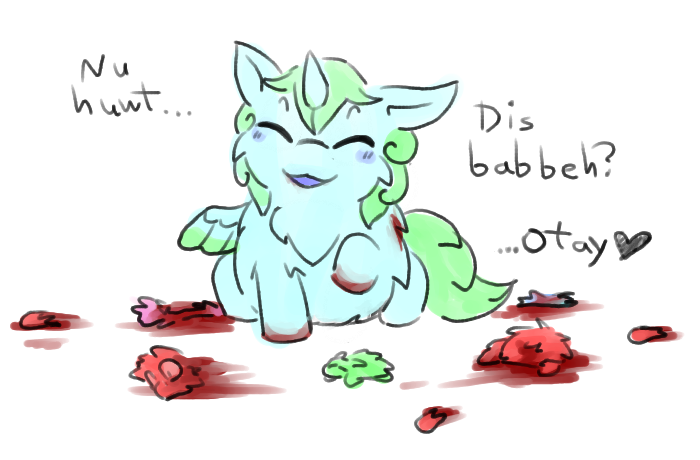 Man, Wawa looks so happy about it. He knows exactly how much doing that hurt.
Context (spoilers)

Snowcone tore out Wawa's wing to save a foal earlier on, and he decided to be incredibly spiteful about it by gruesomely murdering her sidekick (and some of her protegees) while she was busy with the cannibal.