focusing more on dynamic perspectives and better backgrounds.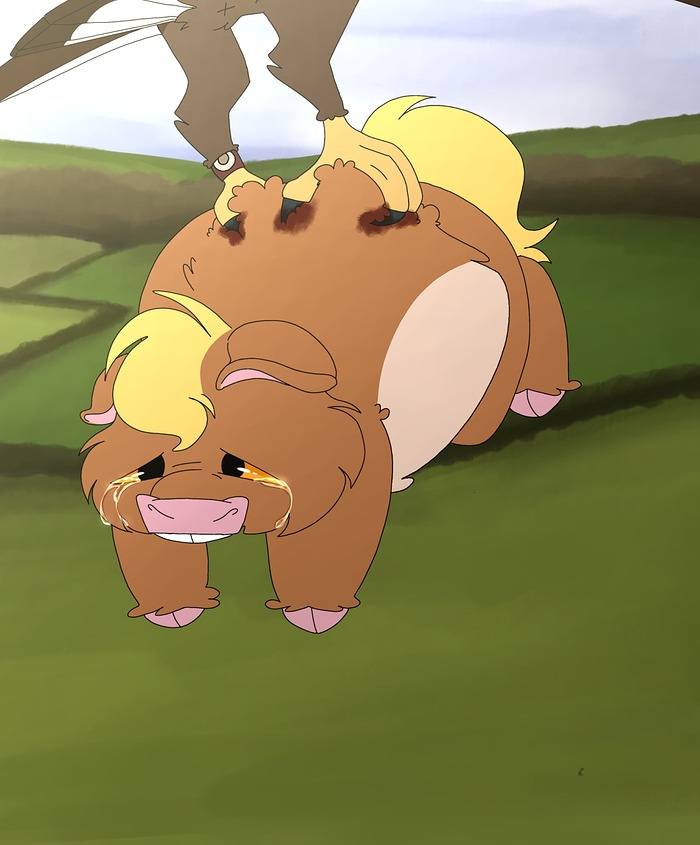 continuation of this: Birds of prey (by fluffyenthusiast)
follow up image: wingie munstah nummies (by fluffyenthusiast) - #2 by FluffiesAreFood
Wow. He is defeated as fuck.
Lol this is great. Im not a bird expert so Idk if a bird that size would grab prey this size but with how useless fluffiest are, I can totally imagine them being able to kill one without issue
eagles are alot stronger than what we give them credit for, so I can definitely see it happen.
Eagles have been witnessed carrying off small deer and sheep
The fuck is he supposed to do aside from resign himself to this fate?
It's a fluffy, they can't even die right
The uppest of bad upsies lol
awesome work

Are you gonna show how the eagle eats the fluffy? I hear they rip chunks off while the prey is still alive but I could be wrong.
as far as I know they don't really care wether the prey is alive or not as long as it can't fight back.
Me encanta que podamos ver en su pata la identificación de que esté es un halcón de caza, ademas del fondo qué ojala yo pudiera hacer algún día
I love #fluffy-vs-nature comics and this one is good.
@Vile I guess it depends where the bird lands its strike, but usually getting grabbed by an eagle is a death sentence for the prey animal. It's like getting 8 hooked swords jammed through you from all sides.