Hello again!
So as promissed, heres Write a smol story part 3.
The rules are always the same as the first one
Have fun! Go wild!
---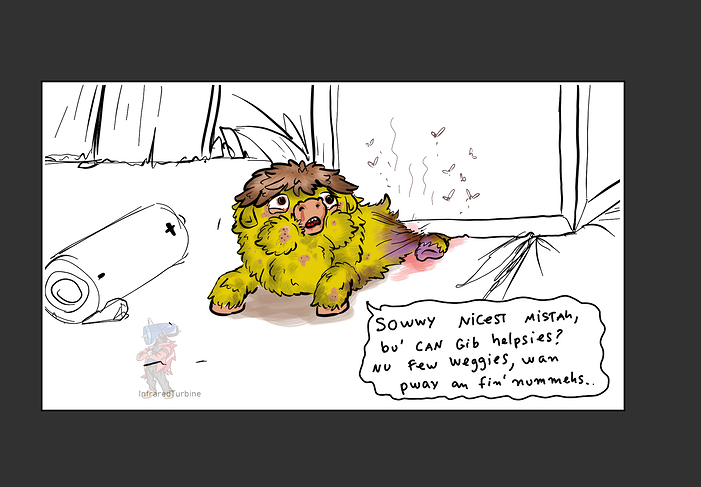 ---
Why is he hurt ? what happened ? Has he been there for a long time ? what happened later ? Did it get help ? Have fun!
---
For commissions, illustrations and so on, feel free to contact me!