Part 2: fluffycommunity.com/t/a-fluffy-story-part-2-by-fluffyod/25665

WHOOPSIE-DAISY!
Part 4: fluffycommunity.com/t/a-fluffy-story-part-4-by-fluffyod/26917
Lmao out the window of a very high apartment

touche
The image of the foal falling into the cars reminds me of a movie scene but I can't place it.
Was the Fluffy's name Gruber? I'm gonna call him Gruber.
And honestly kid, the impact will kill you instantly, it's a better death than shitty parenting.
Idk lmao. There's this.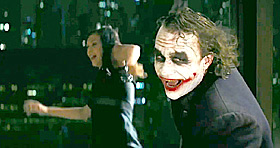 All I can say is fucking sweet page.
Oof, I feel for whoever has to deal with the mess that splattered fluffy leaves.
That floofer's going to have a very painful death and leave a really huge mess.
Excellent. Only suggestion I could think of would be to add a stream of scaredy shits trailing the green one as it falls.
Thought the shit was a bungee cord. xD
Man, your fluffies are like Wolfram Sparks and Spoosh's fluffies had babies–really repulsive babies.
This is a compliment, by the way. Pathetic yet somehow hateable is perfect for fluffies.
I wouldn't be so sure. Cats have fallen from 32 stories and landed uninjured. They weigh so little that terminal velocity isn't necessarily enough to do damage, and if they go limp, they basically just bounce harmlessly. Since the foal is likely to pass out, it might well survive. Of course, it is then a lone foal on the city streets, so it'll almost certainly die. If it doesn't get run over it'll be eaten by rats.
Oddly, there is a range between five and nine stories where a fall is deadlier for cats than ten to thirty two, apparently it's not high enough to trigger their "go limp" instinct.
God your fluffies are fat unsightly creatures I LOVE THEM especially that bitch mare. But most of all I love the owner he's so nonchalant with the whole thing its comical
That third panel in particular makes me want to kill the fluffies. With fire.
Ooh, very satisfying. Crunch!