As what the title says. This was also the second image Carpdime uploaded during his return in 2020, something that was referenced in Gaiden III
Aww, look at that shmall milkies dispenser
The little milk section…too cute!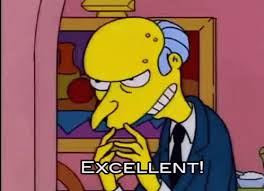 I'm guessing the water dispenser is on the hidden side
but that leaves the question: where does the milk come from?
Carp's foals are just the most adorable thing <3
So smol and innocent, almost feel bad that their in a subject that is 50% slaughtering their entire species.
Another super-cute slice of life worldbuilding picture. I can imagine how convenient a product like this would be for the owner, and how nice an endless source of nummies is for the fluffies.

Some fluffies might lack impulse control and get fat though.
Maybe more upmarket ( read more expensive ) models wont dispense kibble until a few hours have passed since the last time.
And every fluffy wears a tag in their collar so nobody goes too hungry.
Off course they might argue then, but companies don't care.
i wonder if the milk dispenser is powdered formula (so it wont spoil with time) and it mixes wtih the water from the other dispenser
It's nice and all till the smarty claims ownership of it.
Quite useful. Until someone forgets to refill the tanks.
That would assume the owner's not in. Though that would also assume that the fluffies can finish that amount of refreshment in one day xD I think its a lot of liquid meant to last a whole day.