Page 3 of Cleveland : After the Fall by @anon6161455 and myself! More to come soon!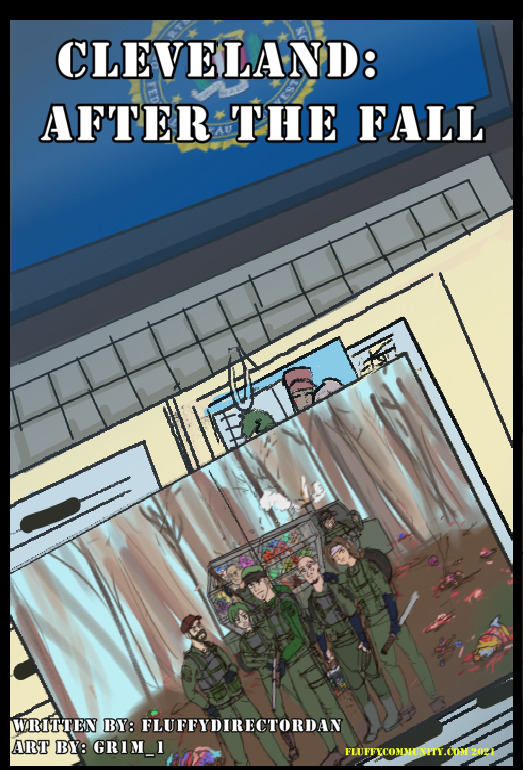 I love it I would hope they corner most of them and kill or Capture them
Did the hugboxers (in this universe) really expect those affected most by the fall of Cleveland to act with mercy to fluffies?
Fluffies are fluffies thats the prob they dunno nor care desecrating a grave. Guess this is the man's daughter.
Impressive scout intuition of "how it happen and where they go".
I think even with those rules suppose to be followed i bet it wont by these individuals.
Is the guy having flashbacks or something?
I wonder how many times they killed or were killed by the homeless.
Cops don't go into abandoned buildings in Detroit in groups of less than two or four for a good reason.
Forensically piecing together the Fluffies having eaten the flowers, touched the picture, pooped around it, slept for the night, then which direction the family went.
Then he went ballistic at the site having contains Fluffies at all, pun intended, and sprayed their nest and shit pile in a spray of bullets which is breaking apart the marker, likely symbolically showing he is motivated only by selfish resentment and rage rather than any actual love or memory of his daughter or what she would have wanted.
Kinda its like if you watched LOTR: The Two Towers where Aragon sees the ropes and he suspected the captured hobbits escape and checking the tracks that they run into the forest.
Something like that. This page makes more like "How it happen" in the guys mind.
I'm guessing the guy is the dead girl's father, jugging from their resemblance, and some commenters saying it. Looks like he developed some sort of "fluffy hunting vision" due to his training or obsession/pure hatred of fluffies. Poor guy got nothing left except his hate, his only reason for going on is his job and purpose of killing shitrats that cause all of this.
Awesome, this is amazing quality both in art and in narrative.