You find yourself at the backyard of your friend's friend. The time is 2 in the morning, and the party is going great. You have absolutely no idea who are all those people around you. This only fuels your drive to become famous among them by any means necessary. Unfortunately, your "by any means" is limited by a lack of skills that would impress a crowd of drunk people. You can't outdrink anyone here, you are not a reincarnation of Michael Jackson to have claims on the dance floor, and you most certainly can't pull a rare hallucinogenic cactus out of your anus. There is hope though. You are quite adept at building contraptions and training fluffies, which leads you to an obvious solution to your predicament: PARTY TRIKS (with fluffies). You had quite a lot of time to prepare, and whether this time was wasted will become clear right now.
───────────────────────────────────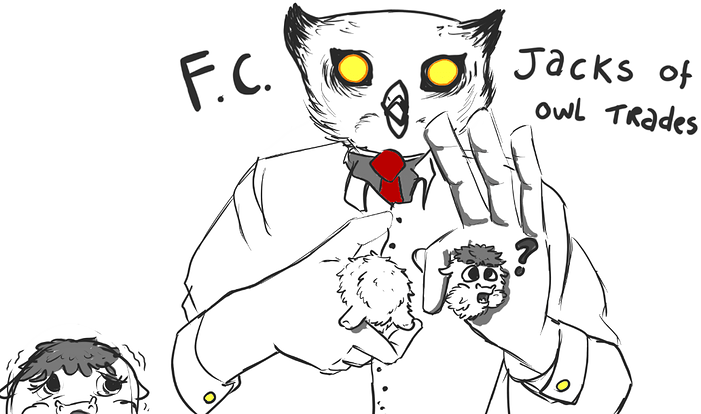 CONDITIONS:
1) Come up with the most creative party trick that involves a fluffy.
2) The amount of additional gear and fluffies does not matter
as long as all of it fits inside a back seat and a trunk of a sedan you arrived in
. You can't bring an entire stage and a truck full of mirrors to someone else's backyard.
Bad news: there are no second or third places in this competition. Good news: there are 3 first ones, one for Abuse, Hugbox and Weirdbox respectively. The winners will receive a unique badge in accordance to the category they participated in. Those who got an honorable mention will get an exposure coin. You have time until 23rd of september, 12:00 GMT. Good luck.