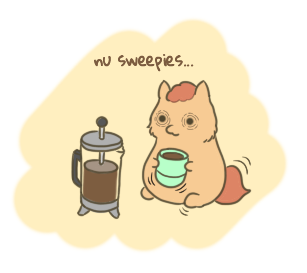 So cute


coffeeeeeee

Poor kid. He will be remembered
daww it got a twitchy weggie XD
EDIT: also Fwench Pwess would make a cute name for that little one XD
sweepies am fo' dah weak.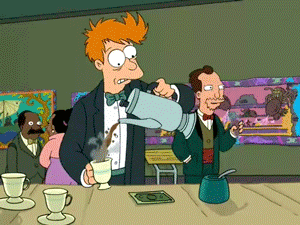 amazing art, it could be a sticker
I used to drink these a lot. once I felt almost like I was gonna have a heart attack, so I don't recommend drinking a lot of them now xD
That's why I only stick to one or two a day. Any more and it's a massive risk.
FDA recommends that one can safely consume ~400 mg of caffeine daily without consequence (assuming no underlying health conditions). This particular Monster energy drink has 140 mg of caffeine per can so 3 cans puts you at 420 mg.
I normally only drink one, two if it is a spicy day.
Omg, that would make a great image for a coffee mug.
Same, work on my first job as a graphic designer (hands on) on our local isp company drinking too much I get really jumpy and breathing so hard…dad recommended i cut down the coffee.
So present I have only two per day : breakfast and afternoon snack
In my case it was kinda weird: I felt like sweating cold, hard to sleep and remenbering dreams I had once, and wanted to puke the whole time
XD I thought I was gonna die
nowadays I prefer to drink a fresh coke and the sleep goes away
Coke has same effect with its caffeine i tried that on my 2 months as a freelancer…it does not goes well

lacking sleep and sleep only like 5hrs got sick and stop doing that too.
Also way back drinking 5 to 6 cups of coffee a day


Nu sweepies, moa poopies, actual heawt huwties from caffeine overdose…
But yeah, cute picture lol