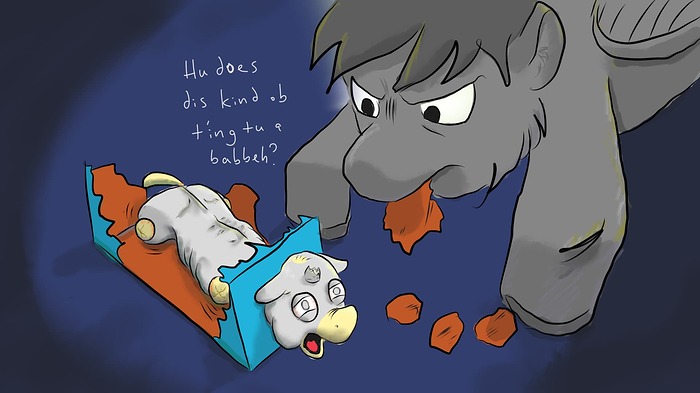 Now with more detail and a better mood…
Original
Inspired by @AtlanticHillfolk's Gerard.
Gerard recoiled in shocked horror so hard the he smacked up against the wall of his living room with an audible 'BANG' that sent the foal in a can into a series of panicked peeping from inside of the can.

Inside of the box was a light grey unicorn foal, it had been chemically blinded in both eyes, its horn had been crudely broken off and its mouth had been glued shut.
…
He went to the side of the cardboard box set to work tearing out chunks of cardboard with his teeth and hooves until the little grey foal came loose.
…
When he finally had the box open Gerard was startled to discover the real extent of the damage done to the poor creature. It was missing all four of her legs, an angry itchy looking redness starting to spread across the stumps.