The whole premise of using a brainwashed fluffy as a surrogate for a lost child is both twisted and fantastic.
And if BFM says that, you know it's damn serious.
The mom, she needs therapy.
Or probably just a normal Fluffy doing normal Fluffy things to give her something to take her mind off the dead kid thing
Therapy doesn't exist in the BFM-Verse.
At least that's the excuse I'm using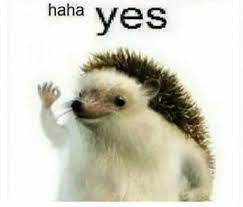 That would be the best thing for her,
But then we wouldn't have the comic.
Conflict is the heart of any good story.
Also… Am I the only one hoping that's just hazy/artistic booze and not a big ass piss jug they're taking shots from?
It's booze
Has the Drunk Tag
I dont drink booze or piss, so didn't know if you could get intoxicated on it.
You drink enough booze, eventually you'll get drunk on your own piss.
Granted you'll be dead from liver poisoning but that's just semantics
Every single therapist in the world was at a convention in Cleveland when things went to shit.
After that there was nobody left to train new therapists.
The only new therapists are the kind that have you abuse fluffies to vent your frustrations, like that one comic.
Lets give this woman some credit, she managed to mindbreak a fluffy to where it can actually use the pronoun "I" on a fairly regular basis
That's the last thing she needs, anybody who lost a kid especially a young kid should NOT have a fluffy. Those things are too damn close to children that it could cause an emotional break by calling someone "daddy/mommy" at the wrong time
Fun fact you can re up on certain drugs like meth by "recycling" urine
This gives me some weird head visuals on a dealer/crack head raising crack fluffies to commit crimes and bring them back stuff for more crack.
. . .I vaguely remember a crack sketti comic. xD