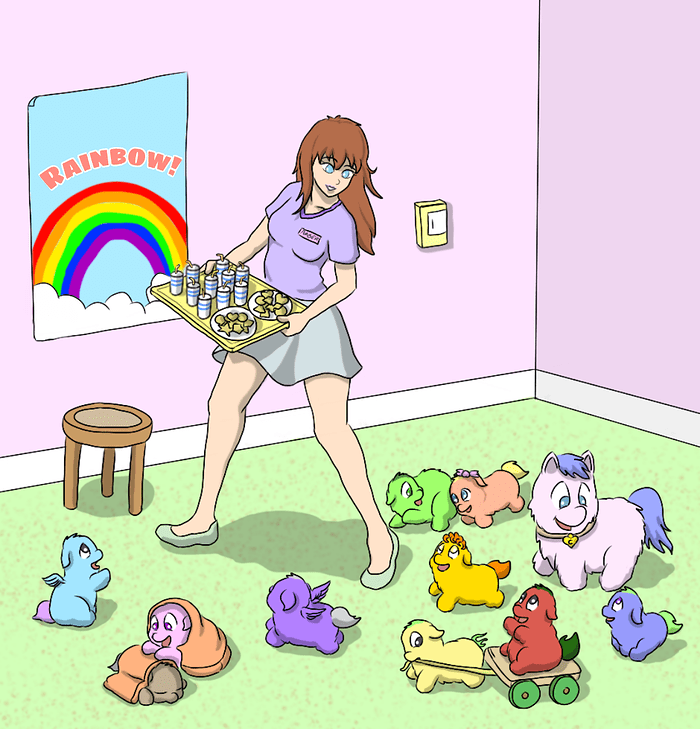 Taking a break from playing and learning. Time for a snack!
Another in the East Side Daycare series: Typical day at East Side Fluffy Day Care (artist: Carpdime)
im in love with those two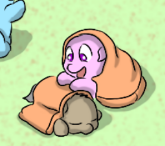 Ma heart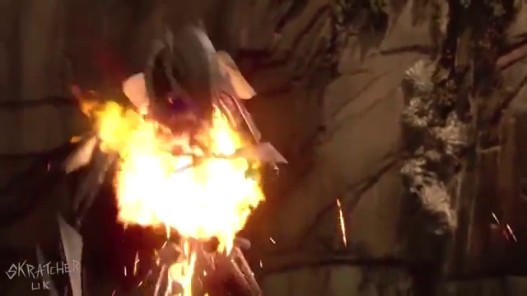 The red one is only a foal yet has already convinced someone to be its personal chauffeur. I sense great potential.
Also is the pink one a shelter helper since it seems to be the only adult?
I cant get over how cute your foals are! They look like little horses meshed with guinea pig bodies! TOO CUTE! >W<
They're in a cult, those are robes.
I love all these little fluffies so much!
THERE ARE NO WORDS ON GODS GREEN EARTH TO DESCRIBE HOW SPECTACULARLY CUTE THESE FOALS ARE
@Carpdime You're getting much better at drawing Amber! And I'm fond of seeing more of her.
Also, I noticed all the little details! Like Bonnie playing tag with Avocado, Buttercup pulling the sled, and of course, mummah Candy! I have a feeling the gold foal is your take on Marigold, and the red one is Chili (which I named after the TLC band member)
I also like how the foals here all have their head fluff, indicating their adolescence. I can see this taking place after the recuperating pic, and this definitely gives me ideas for Chapter 8!
~
@hisaro I should come up with something about those two
@Nom_Took If you're talking about the adult mare, then yes. In fact, she's a teacher - in the headcanon I developed for the series, daycares employed a dual teacher model, where both a human and a fluffy teacher work together to teach foals. I introduced this in Chapter 5.
Inhales
AAAAAHHHHH, YES! LOOK AT THEM ALL!
Bet it takes their little legs 10 mins to waddle over to where she places them.
Too cute!! I love the ones in the blankets!
I wonder if Amber is single…


Not for long. Everyone knows she's going for Byron's BBC LMAO xDxDxD
@Guodzilla @SMAN97 in Carp and my canon she will be dating Avocado's owner, Mark. Its something I will be getting to eventually.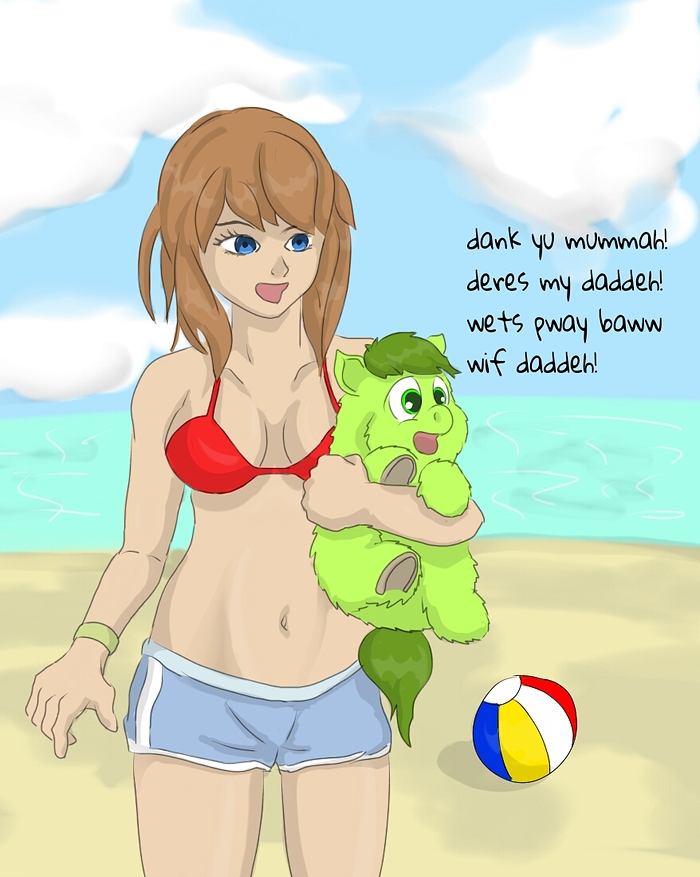 I love those little sleeping bags.
How are you 2 related? I am starting to think you and carp are secretly the same person.