Hey folks!
Another ending for Selfish Choices 3 :v
Probably you remenber this comic right here, so Divingamer took a lot of inspiration from it and here we are, with such a greeeeeat ending for us… not the foal xD Hope you all enjoy it!
Ps: Please remenber this foal had a midget condition, so even in the adulthood, it looked like a foal
---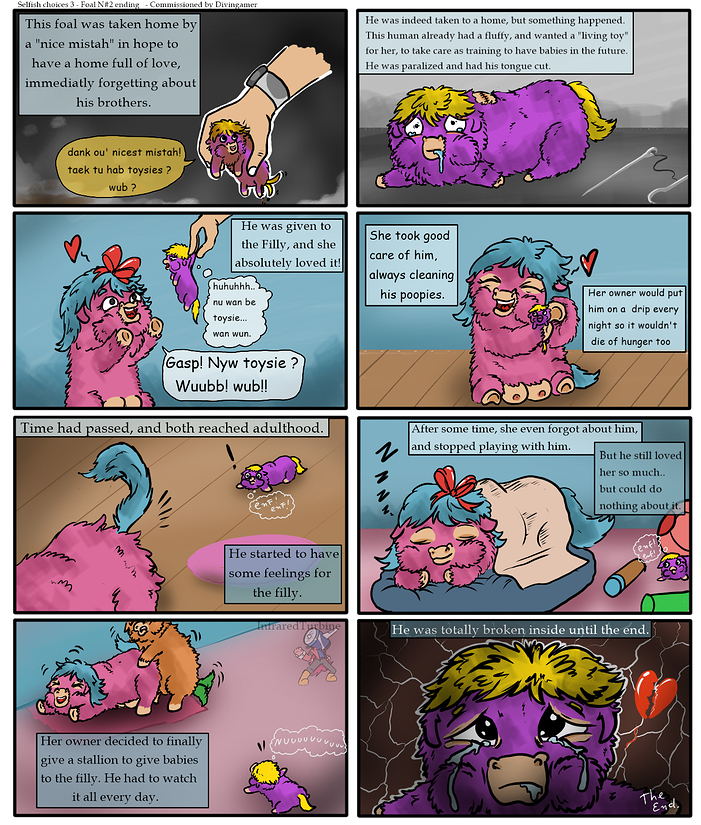 ---
I don't think he's gonna last too much after that xD
---
For commissions, illustrations and so on, feel free to contact me !
2 foals left for this project.