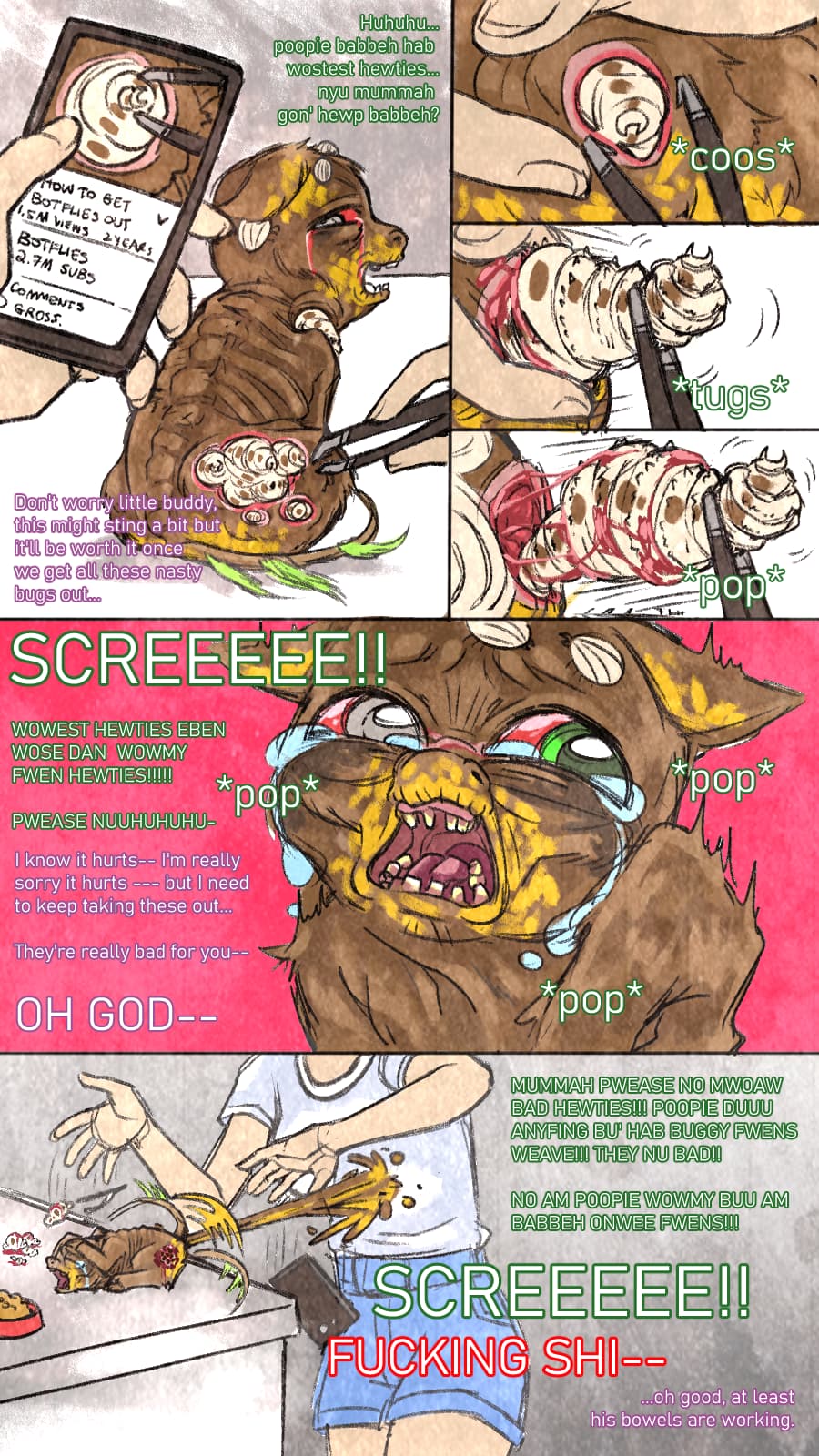 Ah yes, at least the poopie baby has working bowels. That's a relief.
Should probably go to a Fluffy technician (aka fluffy vet???), but they usually only service domestic fluffies from proper HASBIO distributers with good pedigree. At least that's my head cannon.
Fluffies die so easily, they were probably made to be broken so you can just buy another one to replace them ASAP. But they also can suffer through a lot.

I've never really seen any 'old' fluffies besides the ancient feral heard sage ones in stories.
Anyways enjoy. ヾ(*ΦωΦ)ノ