I really deplore the JPEG compression artifacts, because your art deserves MORE PIXELS
Great comes domestic violence to take out the popcorn and soda to enjoy the show

Ohhhh. The plot thickens. Seems like the smarty was looking for the babbeh, abandoned by the bitch mare…
Who is a runaway. Great.
it feels like part of the aesthetic at this point
like an old web comic
Lmao oooooohhhhhhhh a bitch in trouble

Violence is in the air tonight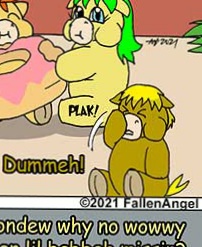 Same little guy same lmao
I just have to do it

ooo the plot thickens, im loving it
Between the collar and the attitude, Pinkie is likely a domestic who ran away to have kids and spoils the blue one rotten.
I don't like her
Smarty picked a real winner for a special friend.
ok, so it looks like he was innocent about considering it a poopie baby, but he still sold his baby for food… so… xD
wouldn't you? it means the babe wont be abused by its own mother, and the smarty friend got his herd food and a possible good home off the streets for his neglected child, his heart is in the right place but the means may be fucky
Mammeh has a collar. Run away? Self entitled fluffy? Oooo.
Wonder if he knew the baby would be better off with a human,. He didn't seem happy when he traded,
didnt he call it a poopie babbeh earlier?
he stuttered though, like he wasnt sure, or he was possibly playing it up so the human would want him more
maybe the baby didnt have any other name
but he didnt seem to have the idea of a nummies for babbhes trade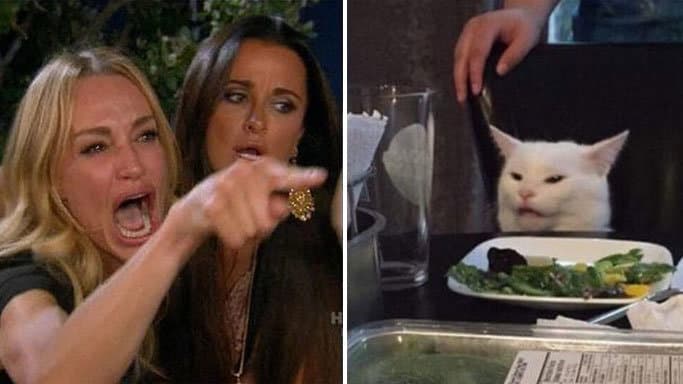 last panel give me this vibe (but mirrored) lol