Commission and original story by : @no_sketti_on_tuesdays
A follow up of his commission from @infraredturbine
You can read the original story : HERE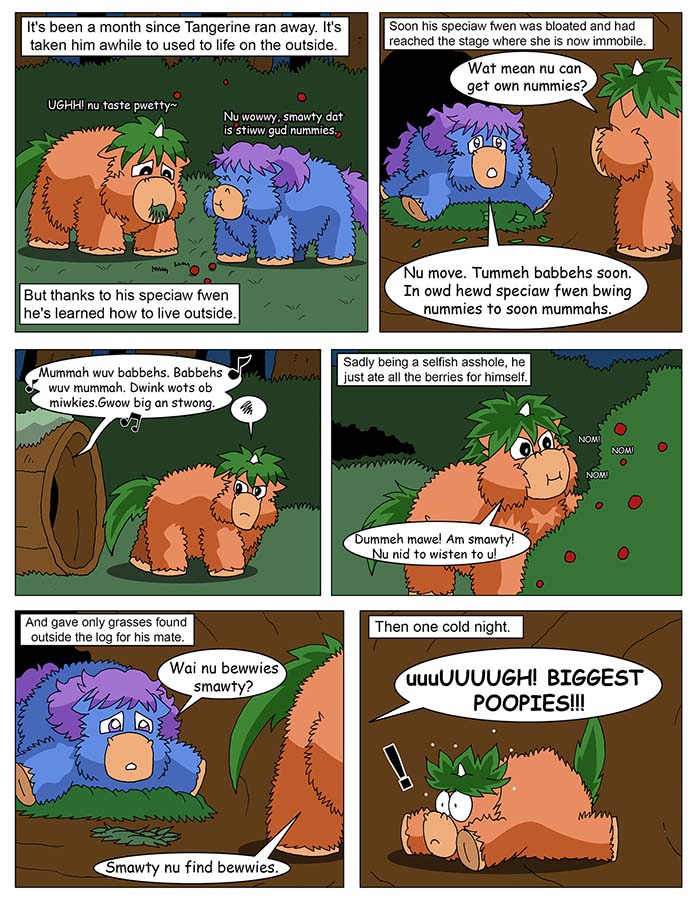 I forgot how much of a dickhead Tangerine was.
And I know he's only gonna be more of a dickhead going forward.
Yeah well Tangerine, dipshits like you aren't long for this world. Your suffering will be all the sweeter.
gosh his little wife tried so so hard to teach him only for him to be a dick… i hope he gets punted and she gets a good home
Yeah rereading it and seeing how asshole he was spoiled shit to the core.
And now begins tangerine's neglectful arc
Karma cant come any sooner (thankfully for us it would!)
He's literally the worst a fluffy can be
Yeah and he got so many chances to turn it around, too. But he refused to take any of them and reaped what he sowed.
How many stillborn or runt foals will she have,?
Aw, look at lil Tangerine being such a supportive partner! I'm glad this story is going in such a hugbox direction. Was worried about my boy for a moment there. Can't wait for the happily ever after.