Meet TurBye-ne 02
I guess I'm not late to the party
---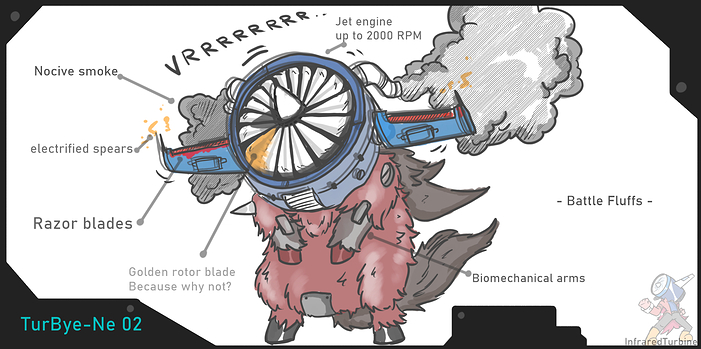 ---
Made for BattleFluffs from CarniviousDuck
Nor am I, I suppose
I'm just lazy.
Ohhhh nice


he is, but a rusty light brown
It's the dried up blood of his enemies !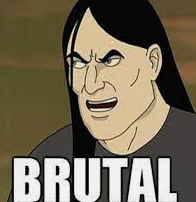 B1end them!
A1so, p1ease te11 me the spears make a sound simi1iar to a Wing series ship from Starwars when they discharge. ~chuck1e~ (ex: X wing. Though they 1ook 1ike an m wing.)
Just 1ooks red/1ighter because the picture area was 1it too bright.
hm actually it would be more like a bzz sound cause they just zap, not throwable xD
I went with compressed air for that cameo of yours.
Metal plate covering the junk? Check.
Cheap shot immunity.
I'd put at least $20 on him… uh… it?