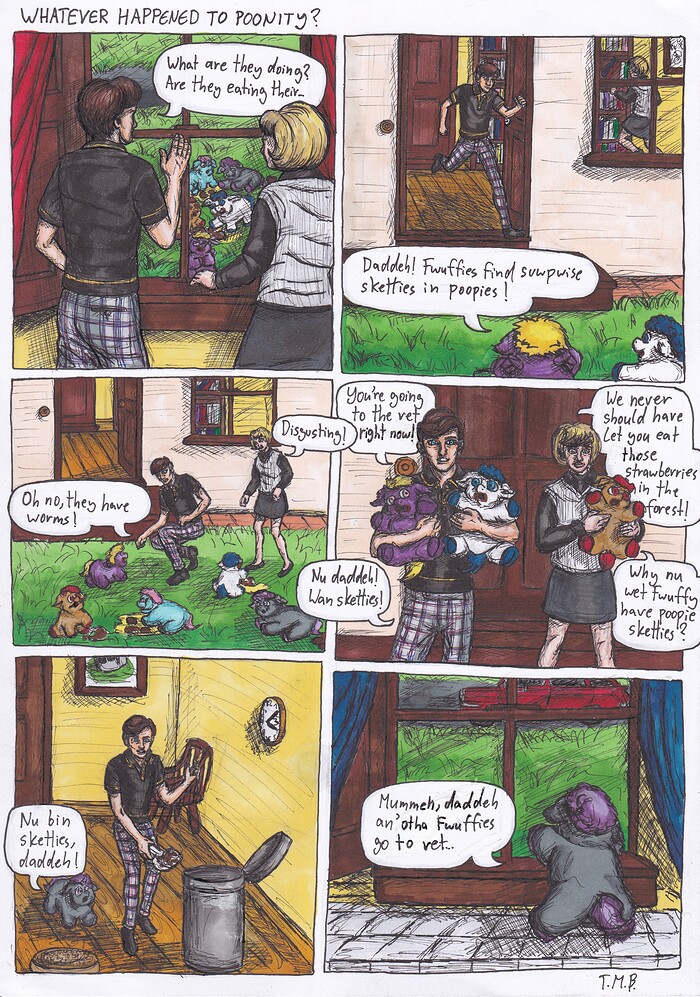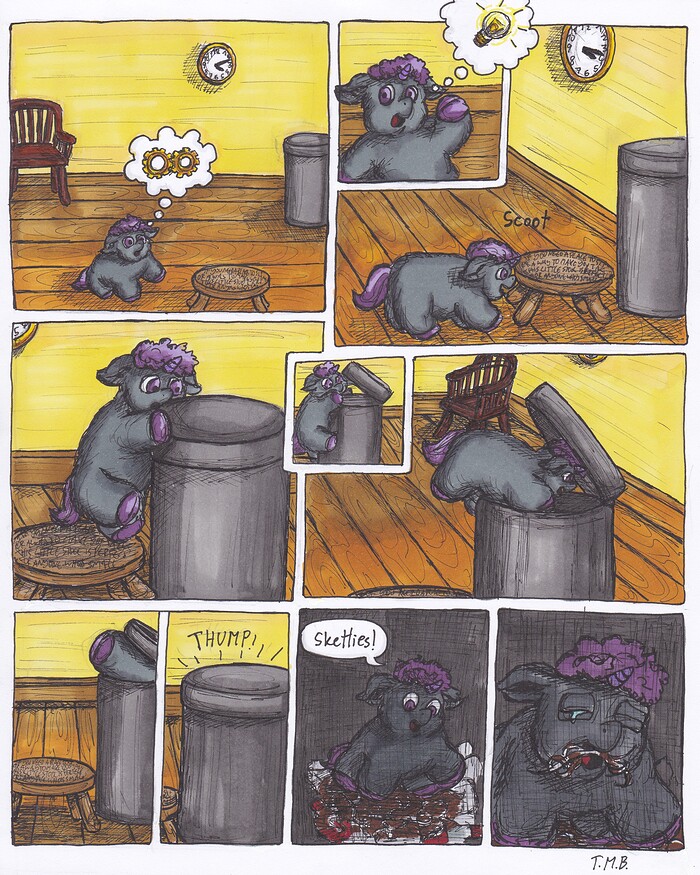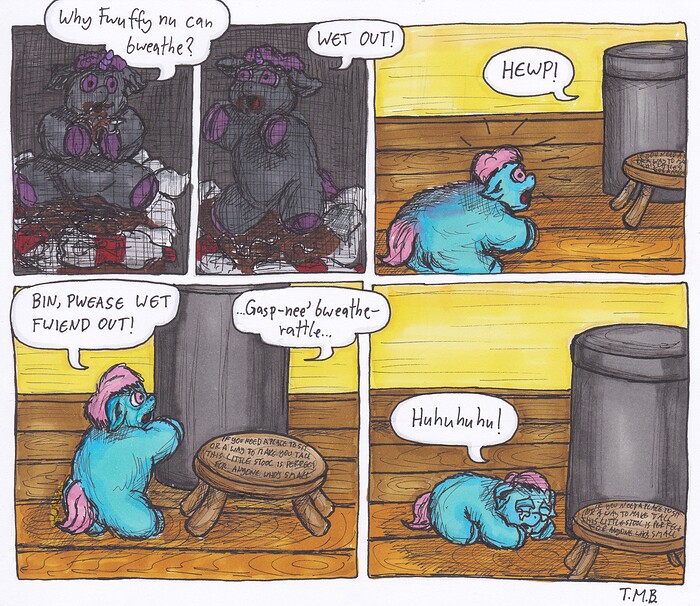 Commission for @Virgil
I tried scanning it because it was already too dark to take a photo, but it kept cutting off part of one side of the images. I might try to edit with a better image tomorrow. I also don't know if the quality is worse because I scanned it.
Ding dong the Poonity is dead.
Also great work butcher.
Told you I didn't kill it.
Ok now for my meat order since your a butcher:
2 pounds of beef,
1 fillet steak,
2 long string of Pork and apple sausages
and a rack of lamb chops.
Fluffy stupidity got to Poonity before you had the chance.
Oh that's great UwU Stoopid babbeh
Awesome job my dude!
This is fucking awesome! I always thought the poop sketties fluffies were ferals
So gross, so stupid… I just cannot believe this little dork. I understand that that is 1000% Fluffy I'm still just blown away by it.
Btw, since you mentioned my username. It was supposed to be a Rammstein reference (to "Mein Teil", translated into English)
But at the time, I was too stupid to realise you had to actually write it in the title, and you couldn't just write "drawn by me" haha. So now I regret it every time I have to write it in the title lol. (It's also kind of insensitive since the song is based on a real case, so it's also a reference to that.)
I'm guessing the trash bin has an airtight seal?
Awesome!


Perfect storm of humans trying to keep the fluffies from dying of stupidity, and a fluffy still managing to get itself killed. The despair and helplessness of the blue fluffy in the end really crowns the whole chain of disasters!

Yes ​now you mention it, it would have made a bit more sense with an actual bin bag.
Please don't kill him please
I can imagine the owners eventually coming home and exclaiming "Oh, for fuck's sake!

"

… but how they managed to not just vomit on sight as soon as they went out to the yard must show that they're used to these stupid things doing ridiculously gross shit, heh.