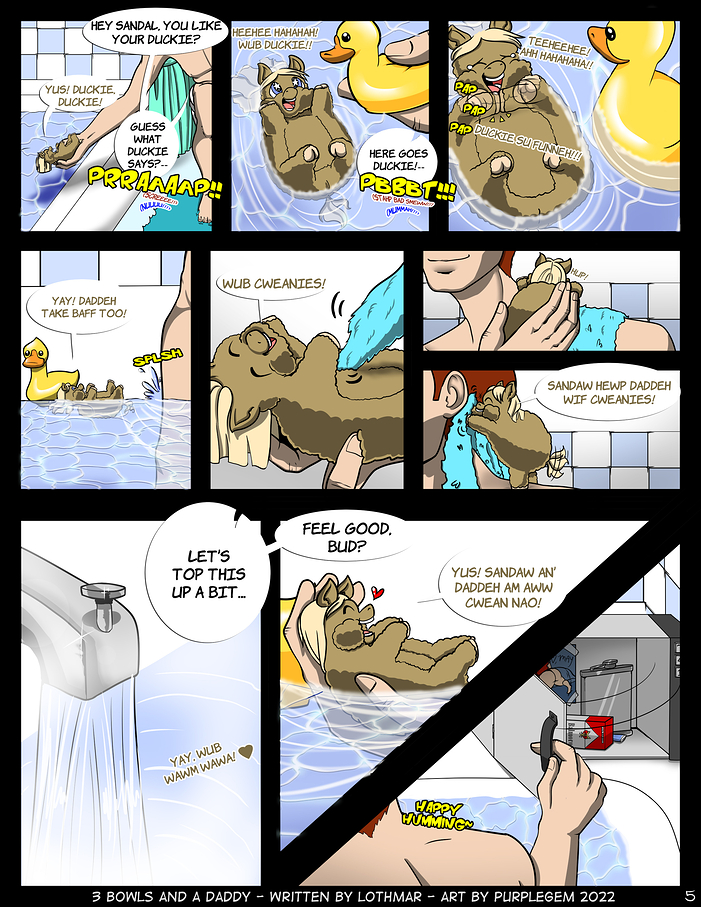 ---
part 5/? for @Lothmar!
Look how cute Sandal is clapping and laughing

Click here for the original story
commissions open

The crescendo is building nicely.
Washing Sandy then having Sandy do the washing is bloody ingenious
I like this. I never heard of bowl fluffies until coming to FC. It seems like Hasbio took the fluffy cocktail and added a bit of otter then shoot it again. Very interesting approach.
Just wish tidy bowl wasnt such a shitheel. Sandy seems so kindhearted having a little friend would be good for his confidence. Oh well…give em the business end.
Cutest little bowl I've ever seen
I thought he had a microwave next to his tub

Gotta appreciate anyone who keeps a cabinet near the tub with a stash of emergency/convenience smokes, booze, and tiddy mags/pics.
He seems like he might be a BBW fan lmao