But the wife still distrusts him.
By the way, that last panel is the one I remember the most from the original m, unfinished version. I'd have no problems on printing and binding your comics, @Fluffus they're so good
Fencie am dummeh! Make faw down!
I'll never get tired of fluffspeak.
that's what we call a shitty day for this little guy xD
Poor Star, hope those fluffies get their legs cut off

ssst, cool comic but you messed up the numbering titles on FC site
Thank you! Fixed the formatting.
Also this is the only site I post to.
I wonder, is Bob an Abuser and has not outlet for his rage? I mean, um, that's a pair of tortured fluffies, yes, mhmm…
Someone needs to put those two out of Star's misery, and their own.
so fascinating that star gave HIMSELF a name, but i also feel so bad for jess she seems to be really stressed about this little guy.
Little fella can't take a break :c
& thus, a sociopath was born.
Oh hey, now someone flagged this post as controversial.
Funny. That happened the last time this Red colt showed up and was mean to other fluffies.
Seems someone finds it controversial when I post fluffies that are agressive or mean to other fluffies.
Go figure.
Whoever flagged it is a fucking dickhead. Had to get on my computer and log in to even see it.
As usual, Fluffus, your art displays kick ass talent. Can't wait to see the conclusion.
Aw, no, not the h*/llgr*/mlin shit again…
If the shoe fits…
I just wish whoever keeps doing this was less passive aggressive and more upfront.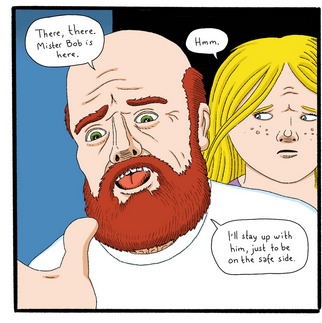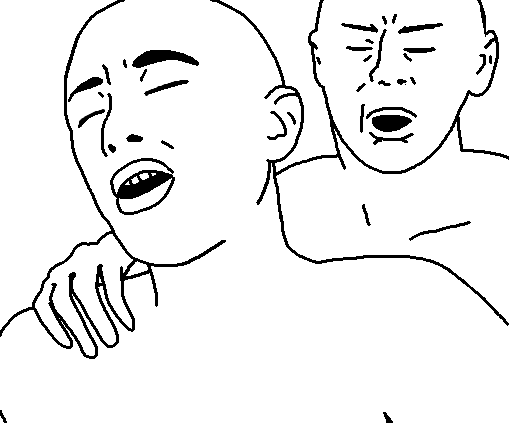 coincidence?
Yes. I don't really engage with memes like that.
The hell?
If someone thinks this is controversial they can come tell me what makes it controversial.