Original Story and Comish by @BFM101
You can read the story HERE and HERE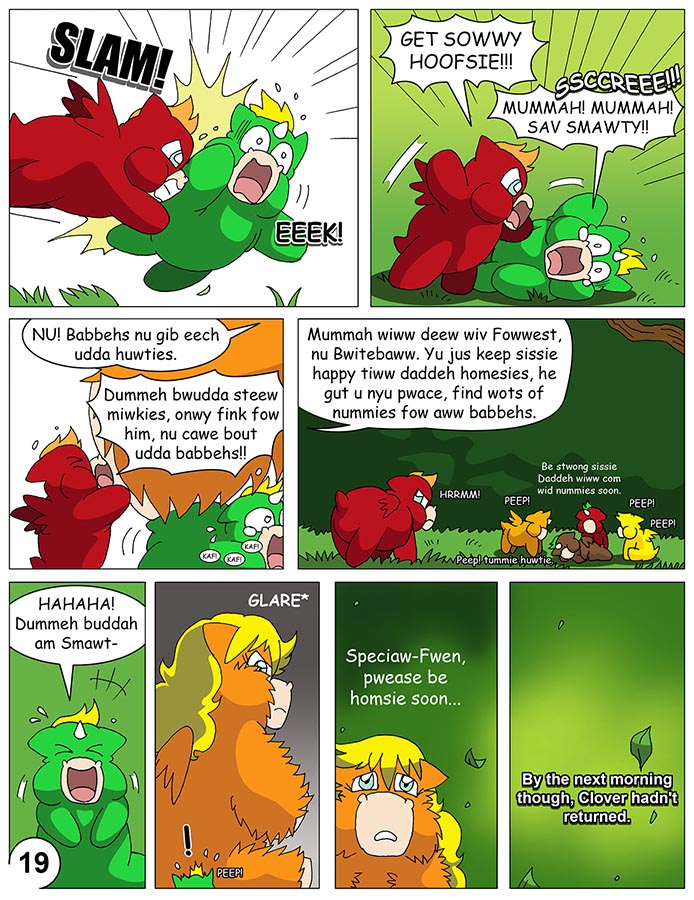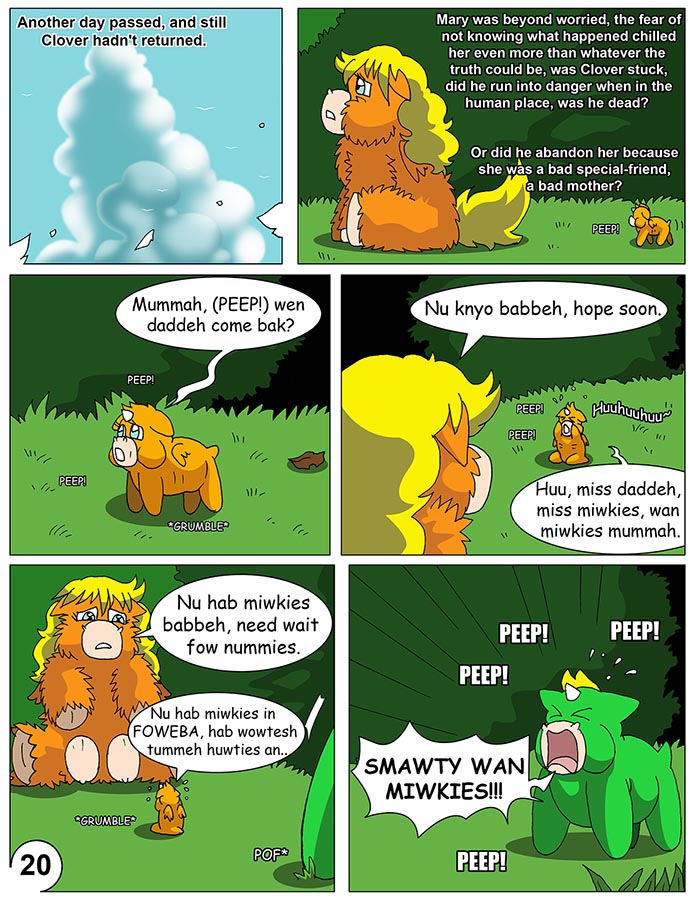 Previous>> | >First< | [Next>>]
Better start digging 'em small graves, mother.
She didn't even deal with Forrest,no sorry hoofsies or punishments of any kind,just a glare

She should have let Brightball keep sorry hoofsieing Forrest if she wasn't going to do anything!
Clover's disappearance was intentionally vague since I felt the ambiguous nature would be more interesting.
Plus it meant leaving that thread open in case I got the itch to pick at it again in the future
Man your frames are awesome. How do you draw them?
Mary has no clue how to parent, but she thinks because she is the parent that that'll be enough to make Forrest listen to her.
The fact that he's never listened to her before doesn't really factor into her dumbass thought process
Eat the foal
Eat the foal
Eat the foal
EAT THE FOAL
Yeah and I want shithead smarties to die, but we all can't get what we want.
Que penita, ya me leí la historia. pero en verdad el cafecito no merecia eso.
I just add panel guide and finished it on photoshop.
Omg that's bloody genius! I'll definitely try that ty!



Use the ruler, guideline and snap option that helps when you use the square tool putting on the snapped guide.
Then used stroke under 4 or 3 pixel size
kind of hope the mare eats the green smarty
As a murder ho- like I am going to say that hey watch this